App Features refer to the app sections that are pinned to the bottom navigation bar of the app. These features can be reordered, renamed and easily swapped out using the App Features section of your Admin Panel.
App Features are used to highlight the main sections of the app that you want your members to visit.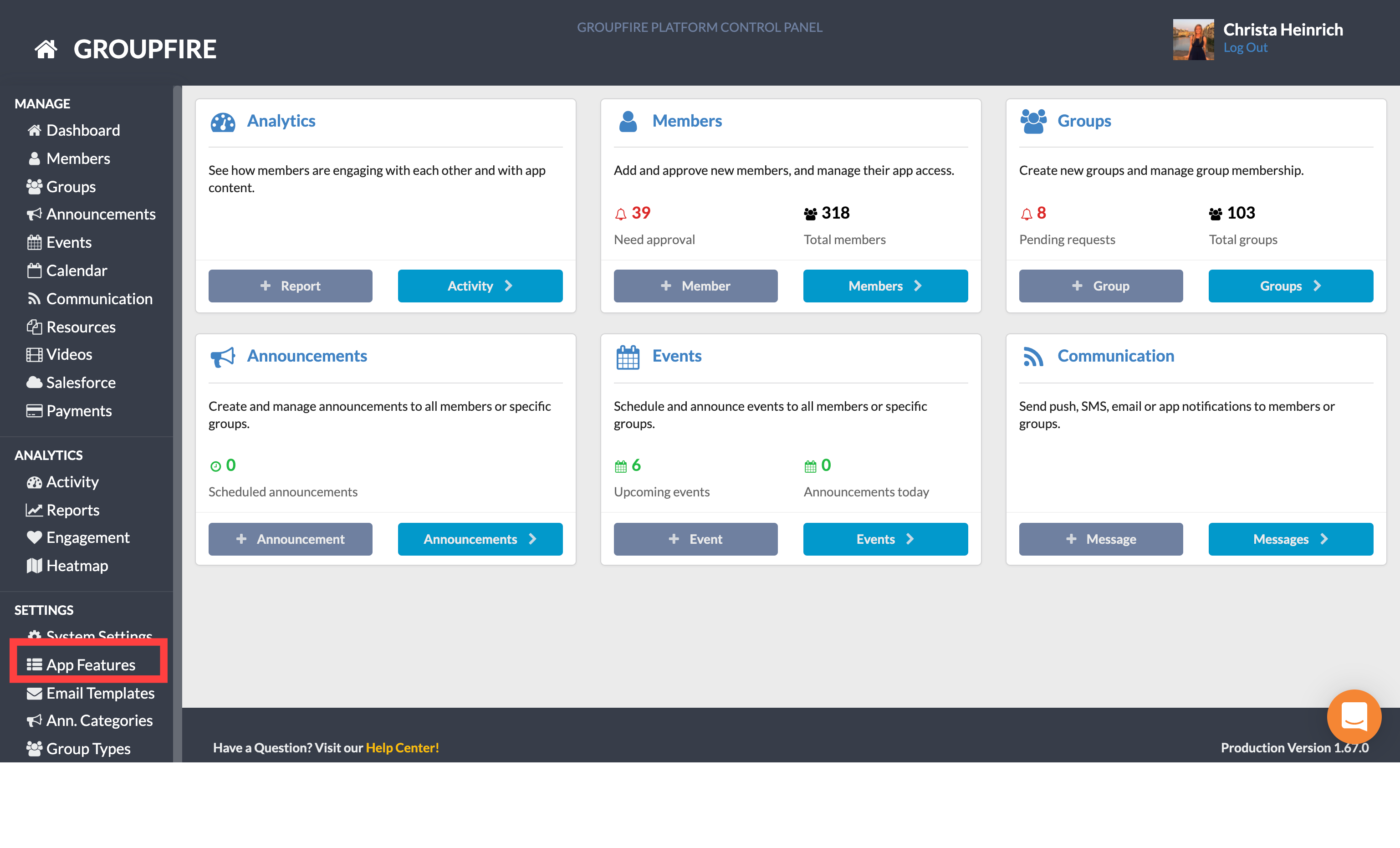 Managing your App Features:
Tap on App Features in the left hand menu of the Admin Panel
Tap on Actions on the far right and select Edit from the drop down
From here you can update the name of the feature and select the Section, Group, URL or Resource you would like to be displayed.


App Feature Options:
Sections:
Announcements Feed

Member Directory

Events Calendar

Group List

Group Discussion Feed

Messages

Payments

Resources

Video Library

Notifications

Settings

Feedback
Groups:
Any system group can be pinned to the navigation bar. Note that this group will show for all members of the app so only pin a group that is open to everyone.
Resources:
Any item in your Resource Library can be pinned to the navigation bar. This includes:

Folders
Files
Links
Videos
URLs:
You can pin a link to any outside site here as well.