Share news, ask a question, or engage with your networks! Here is how:
If you want to share something with your community, the first step is navigate to groups in your community. Some communities call groups:
Network
Groups
Discussion
But, you can find them by locating an icon that will look like this: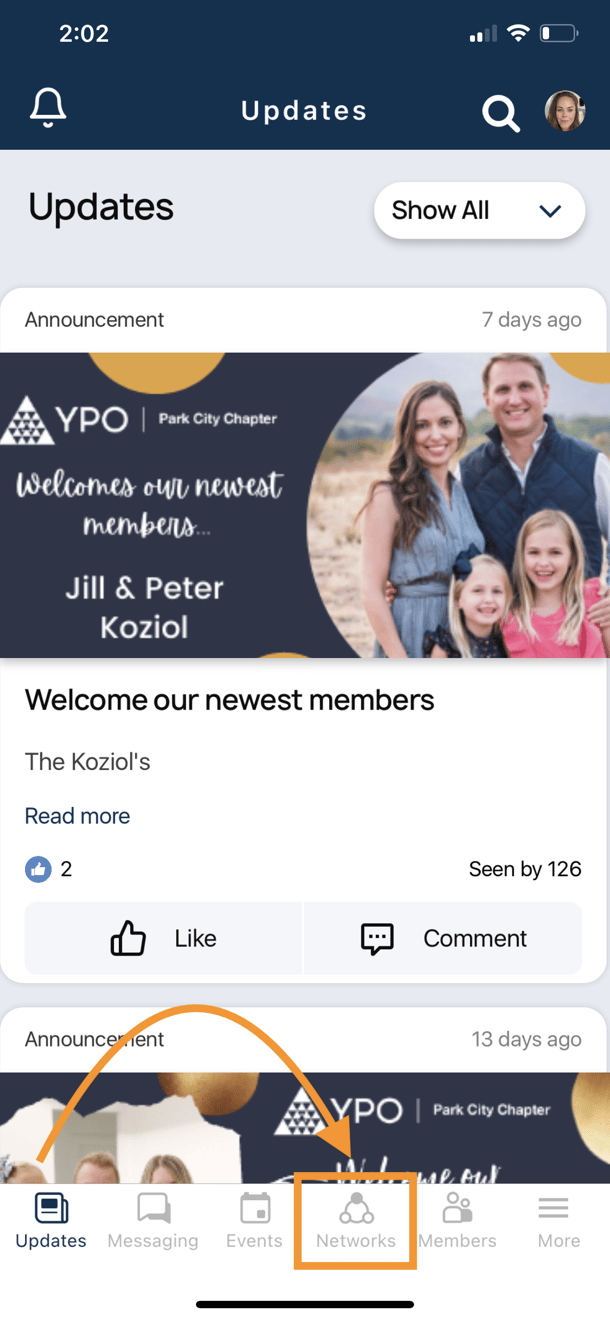 From there you can author a post by clicking on the icon that looks like this: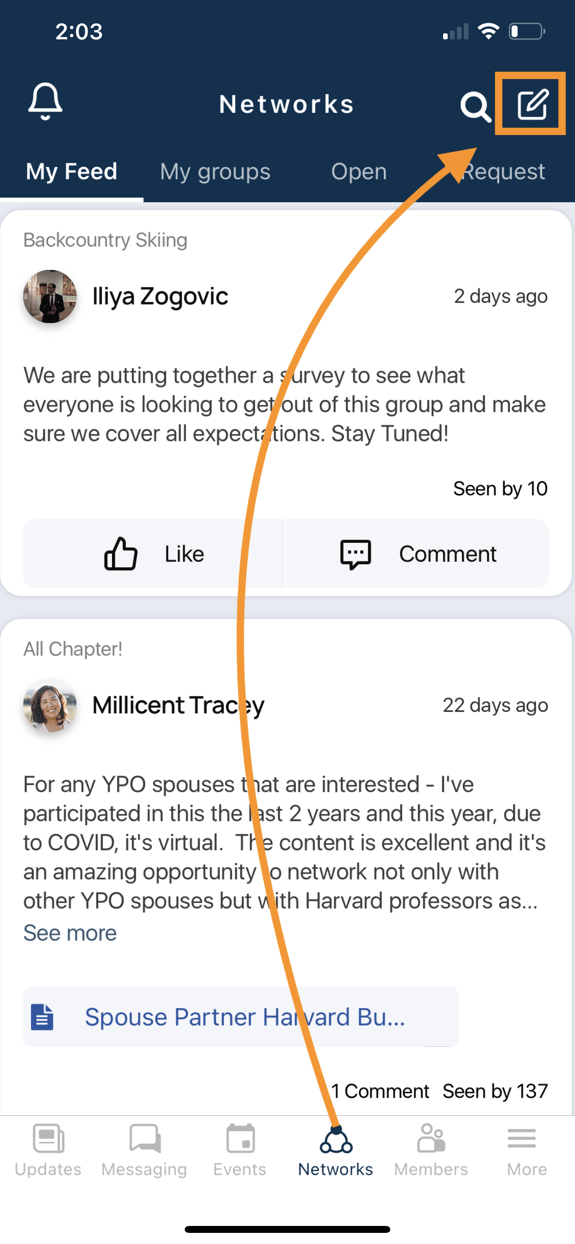 Now you can author a post in a few simple steps:
First, click on the plus symbol to select the group that you want to post to: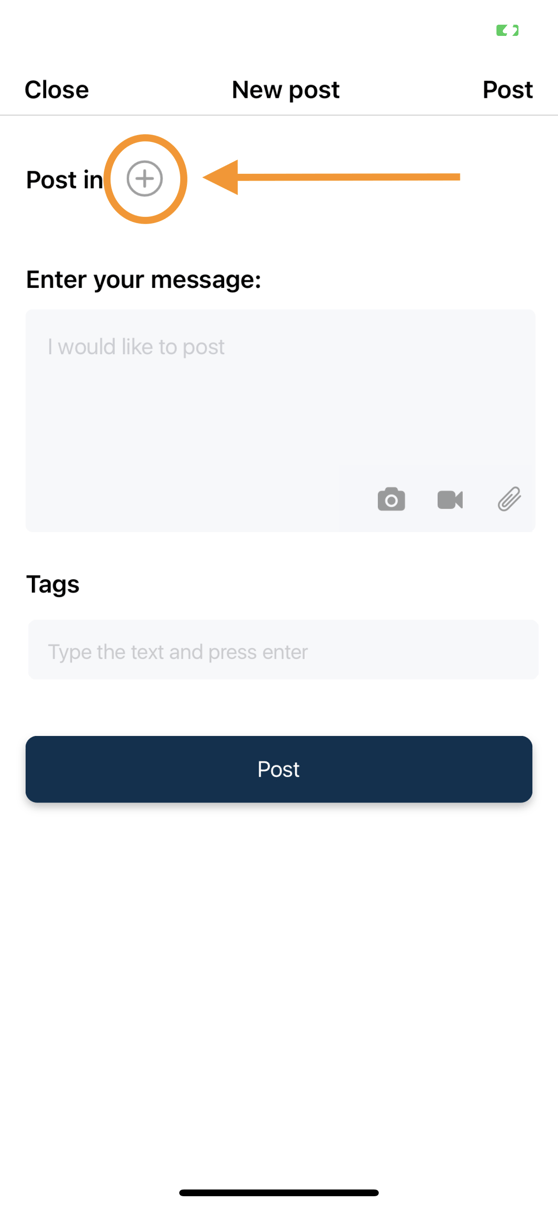 Make sure to include photos, other images or files!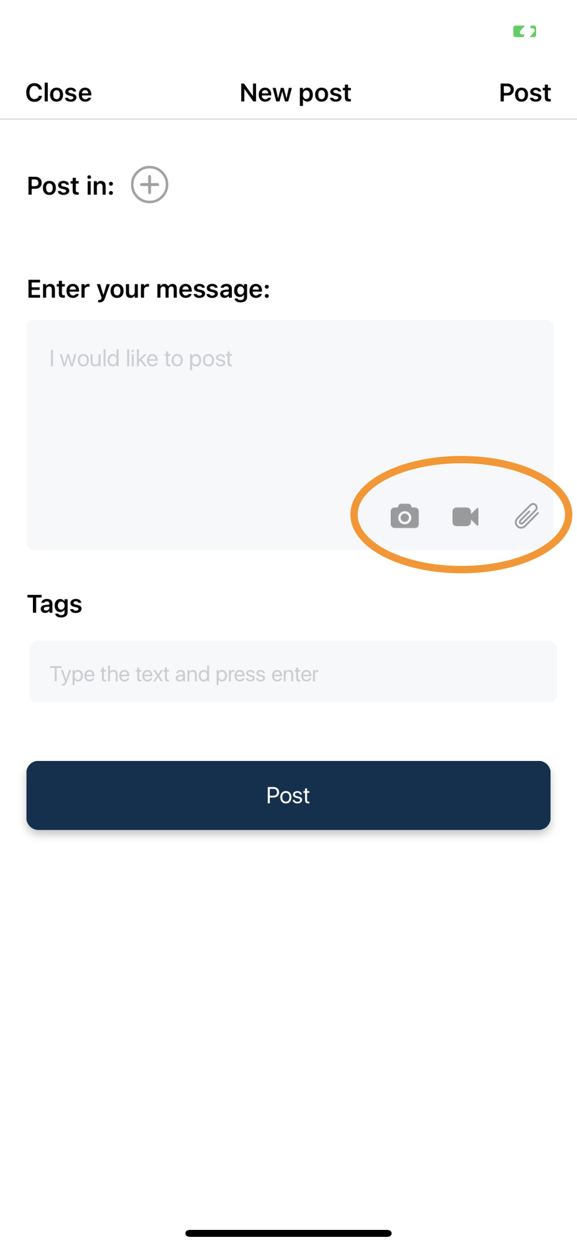 When you are ready to finalize your post, make sure you select the button: