Whether you need to correct a mistake in a published announcement, or include new details, we have you covered!
Yes. To edit an announcement that has already been published follow these steps:
Navigate to the Announcements section of the dashboard.
You can either select "Announcements" in the side bar, or you can select the "Announcements >" button in your dashboard.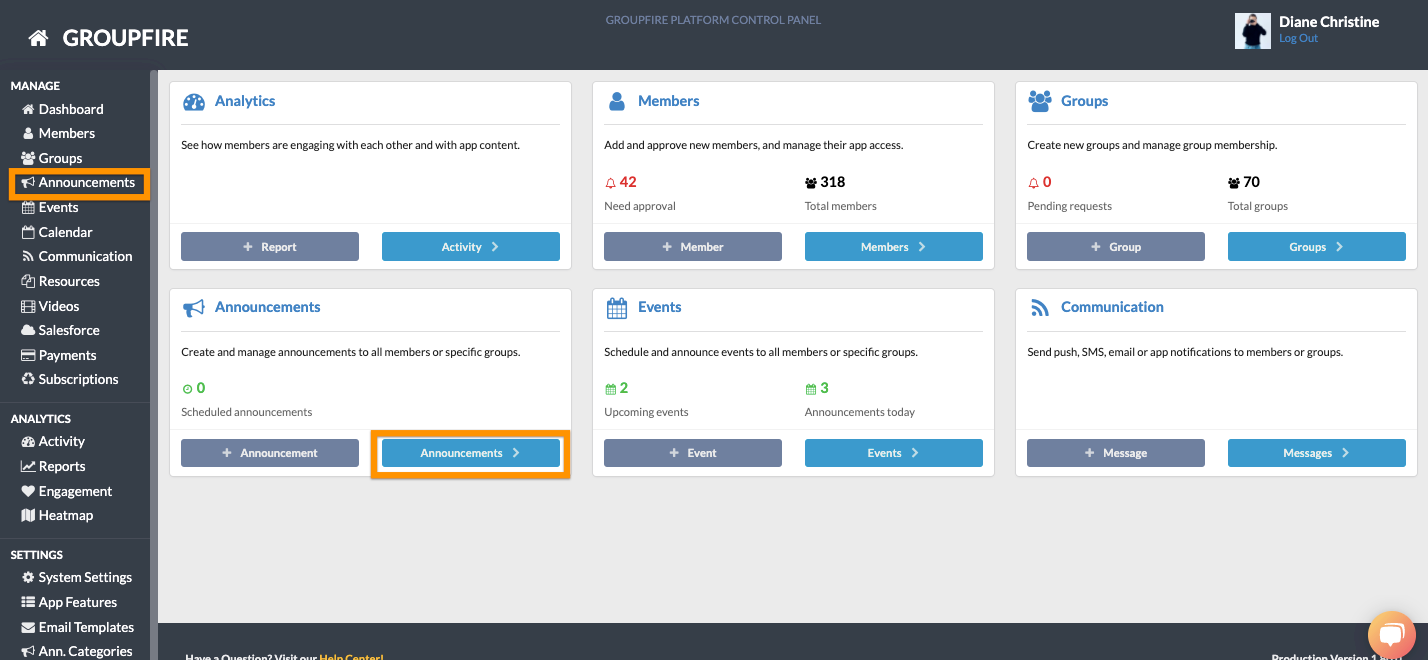 Now, follow these simple steps:
Locate the announcement you want to delete and click "Actions"
Click "Edit"
Make the changes you want.
IF you want to re-send an announcement via email, SMS or push notification, you will need to select new notifications. Otherwise the changes will be published only to the feed for your community.
Click "Publish Announcement Update"
Boom! Revised and ready to roll! Here is what it looks like: