Can I see members who attempted to login to their account but failed?
Yes you can! To view members who have Failed Logins follow these steps:
Expand the admin panel sidebar (3 horizontal lines in upper right corner)
Select Activity in the Analytics section
Select "Login Failures" from the Activity table.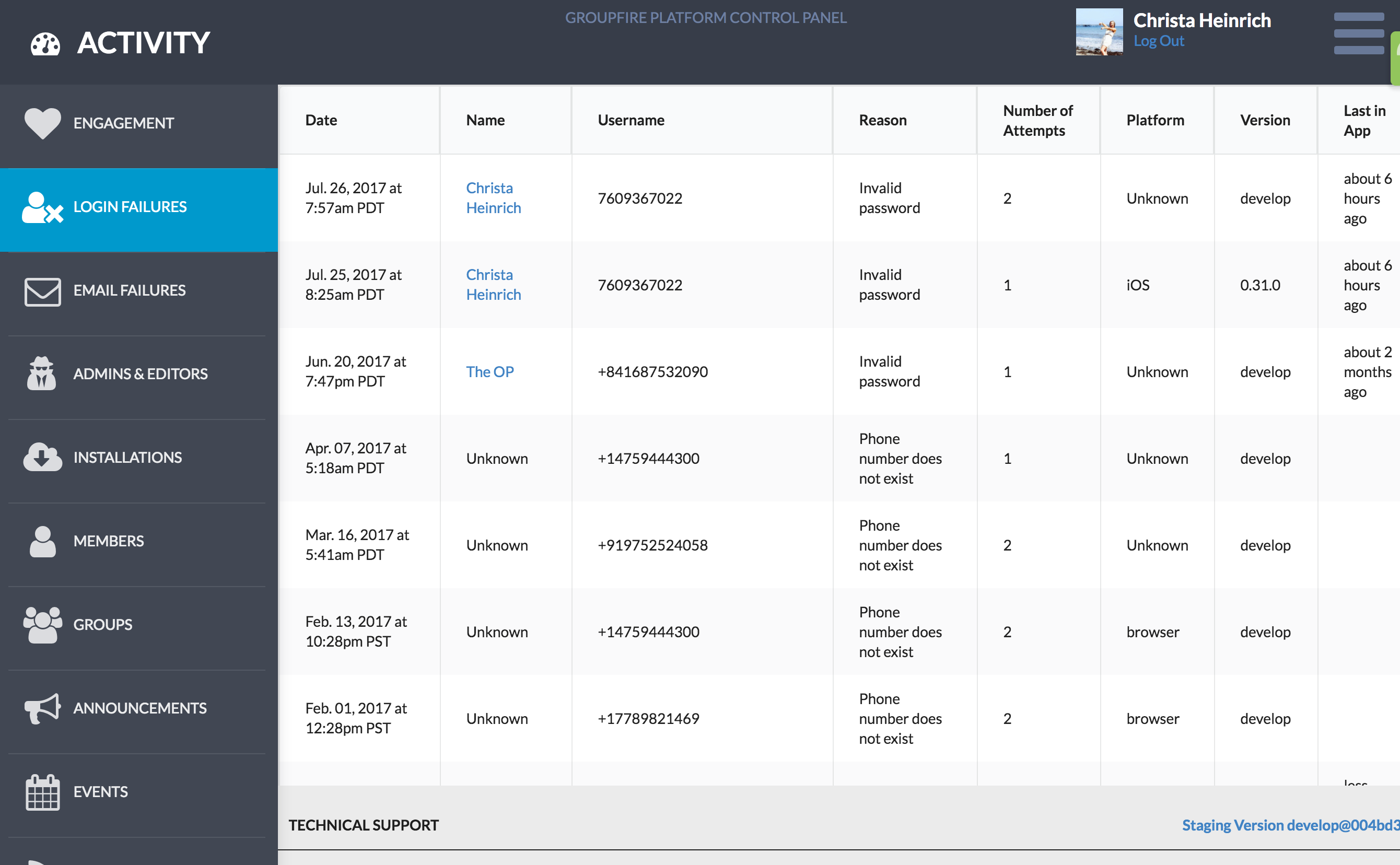 This table is organized by most recent failed login attempts and will showing you following information:
Date & Time
Name (Only shown if email or phone has an account)
Username (email or phone they logged in with)
Reason
Number of Attempts
Platform (Device)
Version
Last time seen in app