Your community has default settings for updates, but you can customize to meet your needs. Here is how to change how often you get notifications:
From the login page, you will need to navigate to the drop down menu by clicking on your name and photo: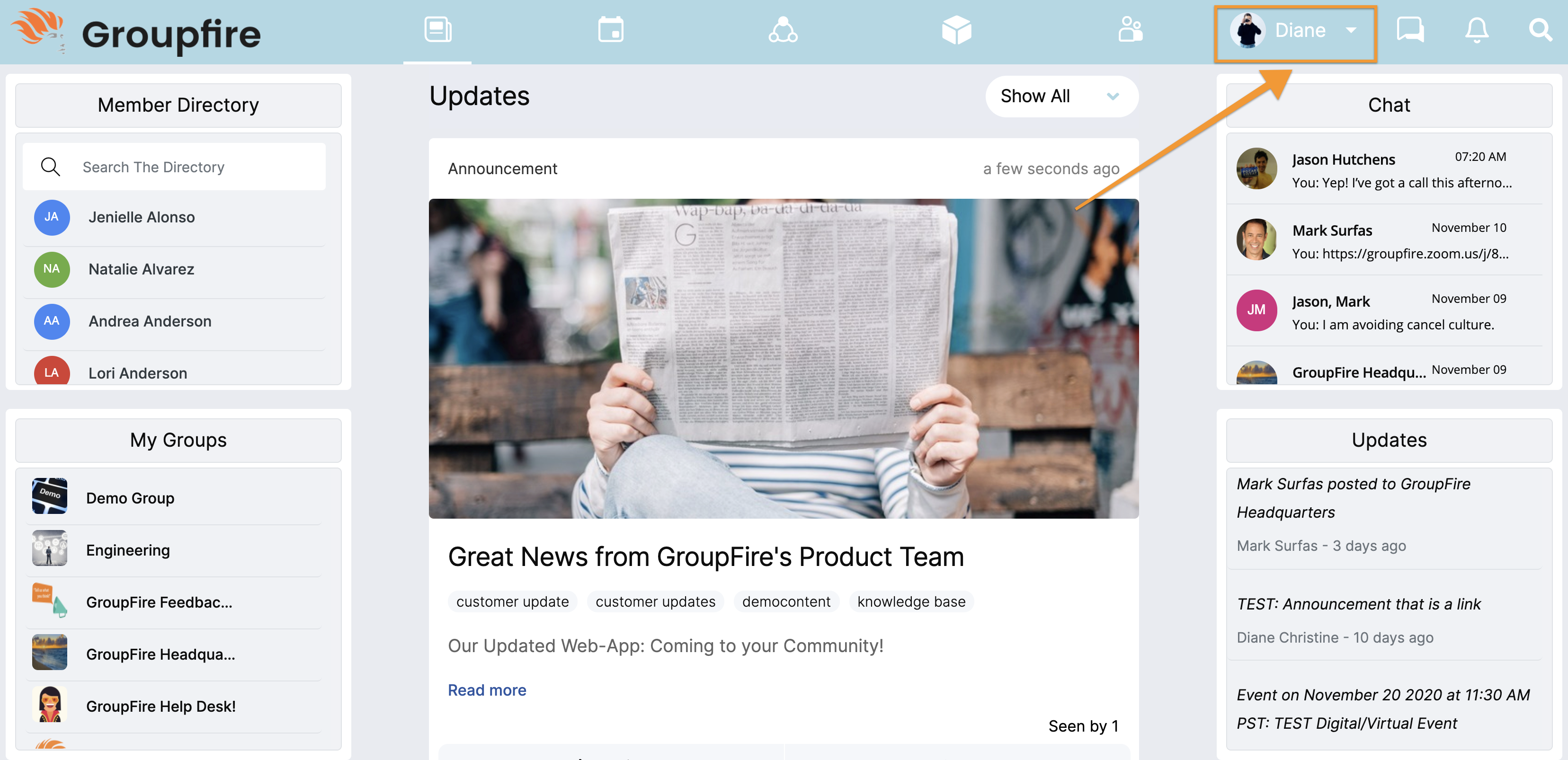 Here you will get a number of options; select your settings: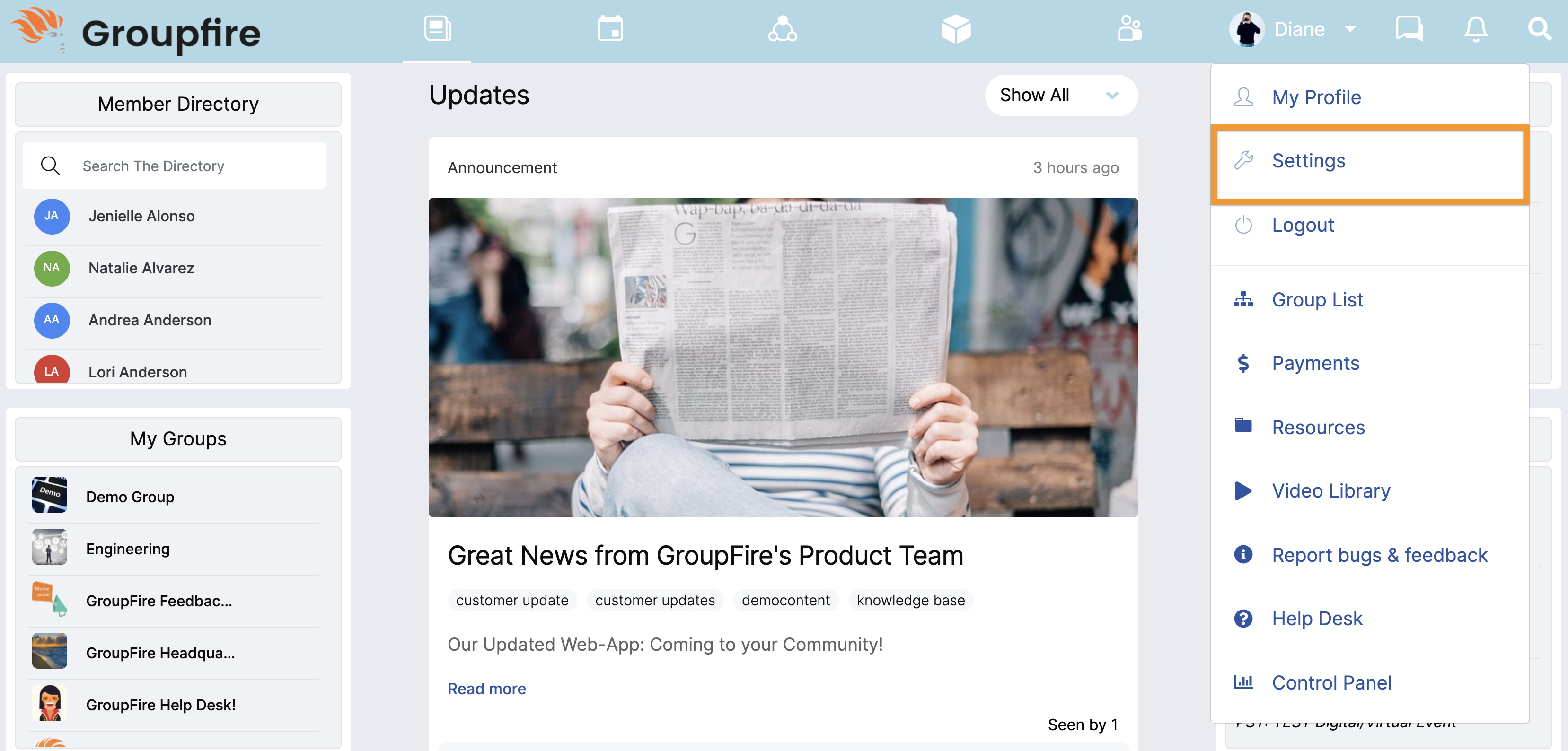 In your settings panel, navigate to the Notifications section: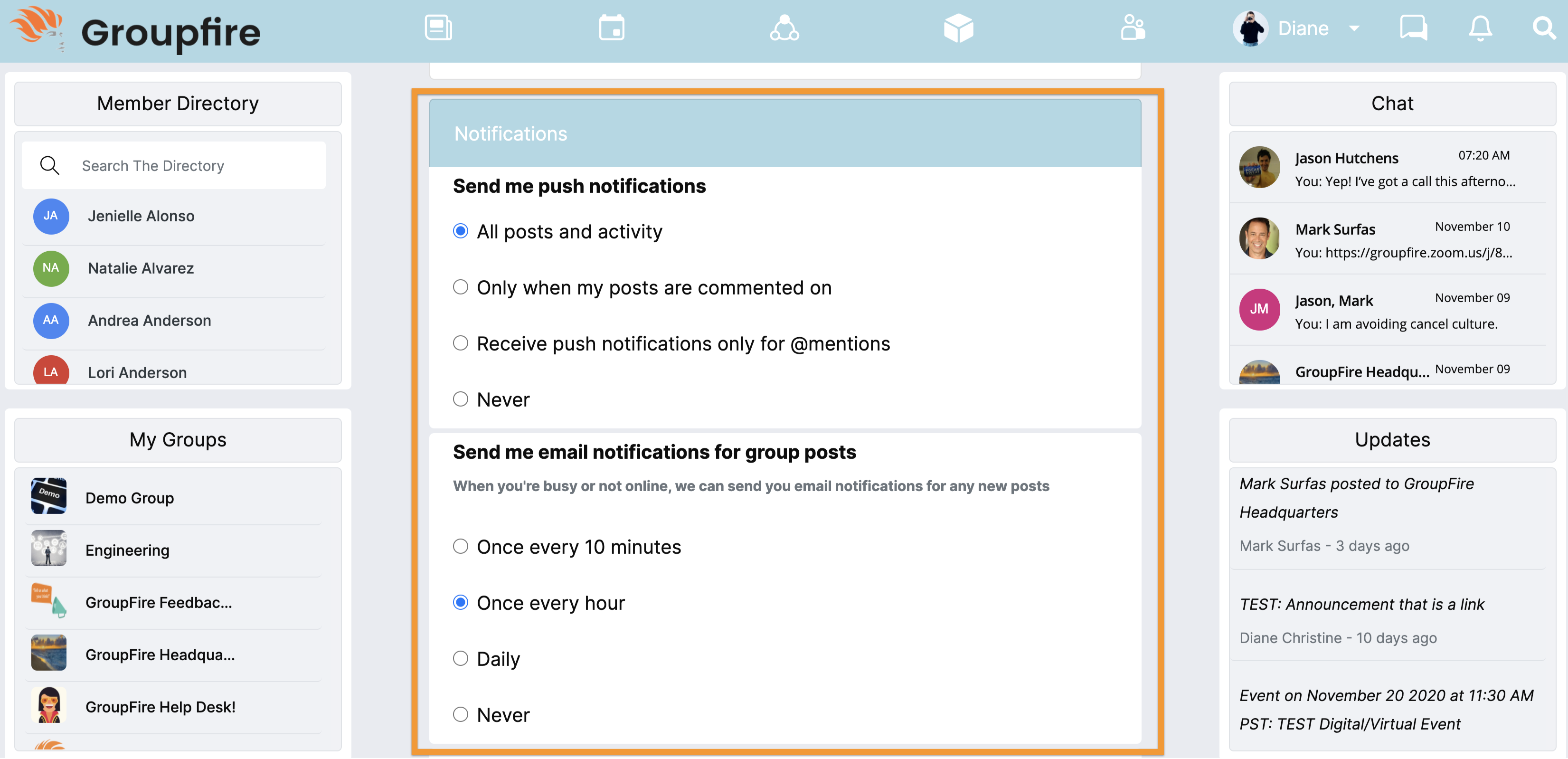 You may be wondering what some of these mean:
Send me push notifications: These will be alerts that display on your mobile-based app. This means you will get a little red button based on your selections for push notifications. Note the following:
Posts: These are group posts, from the groups that you are a member of
Activity: This includes news, updates, and event announcements from your community
Mentions: This is when your profile is mentioned or. linked in an announcement
Send me email notifications for group posts: Note that these are only triggered when there is a group post. This means that no emails will be sent unless there are posts.
Email notifications for messages: if someone messages you in the app, you probably will want to know, so choose wisely!
Now you are ready to customize your notifications!