Enabling Messaging for an Event
When creating an event, admins have the ability to enable an event message room for that specific event. If enabled, a message room will appear in the "Events" tab of Messaging for all invited Members.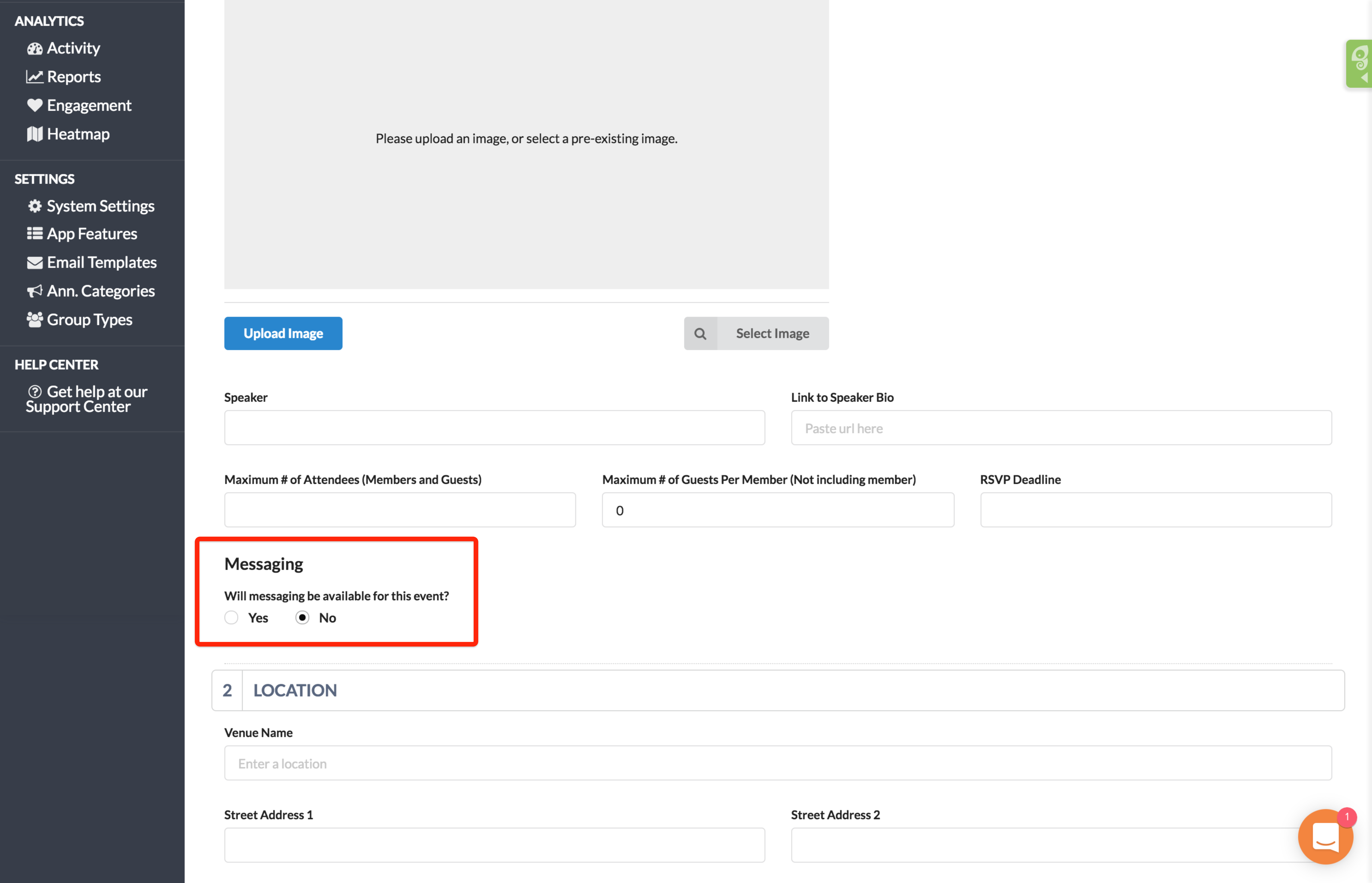 Event rooms are a great way for event organizers and attendees to connect and stay up to date on important event details!