For conversation with group members there is no greater tool than the group chat opportunity in your community. Some groups can have all chat messages also go out as text messages!
For group chat messages to also go out as SMS messages, talk to your system admin to make sure your group chats are set up for SMS messaging.
To contribute to a group chat, you will need to navigate to "My Groups" and select the group you want to send a message to.
It will look like this: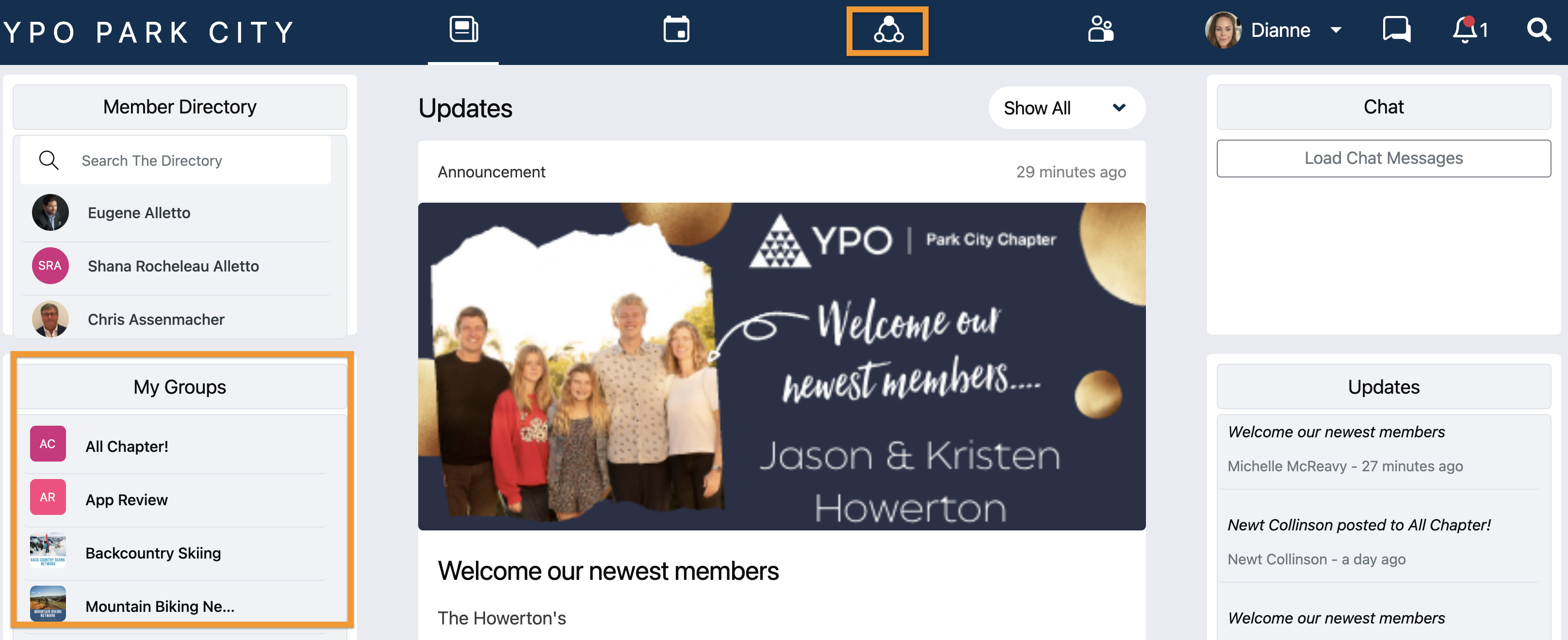 To add to the group chat, you need to select the chat, and then enter the content you want to share. It will look like this: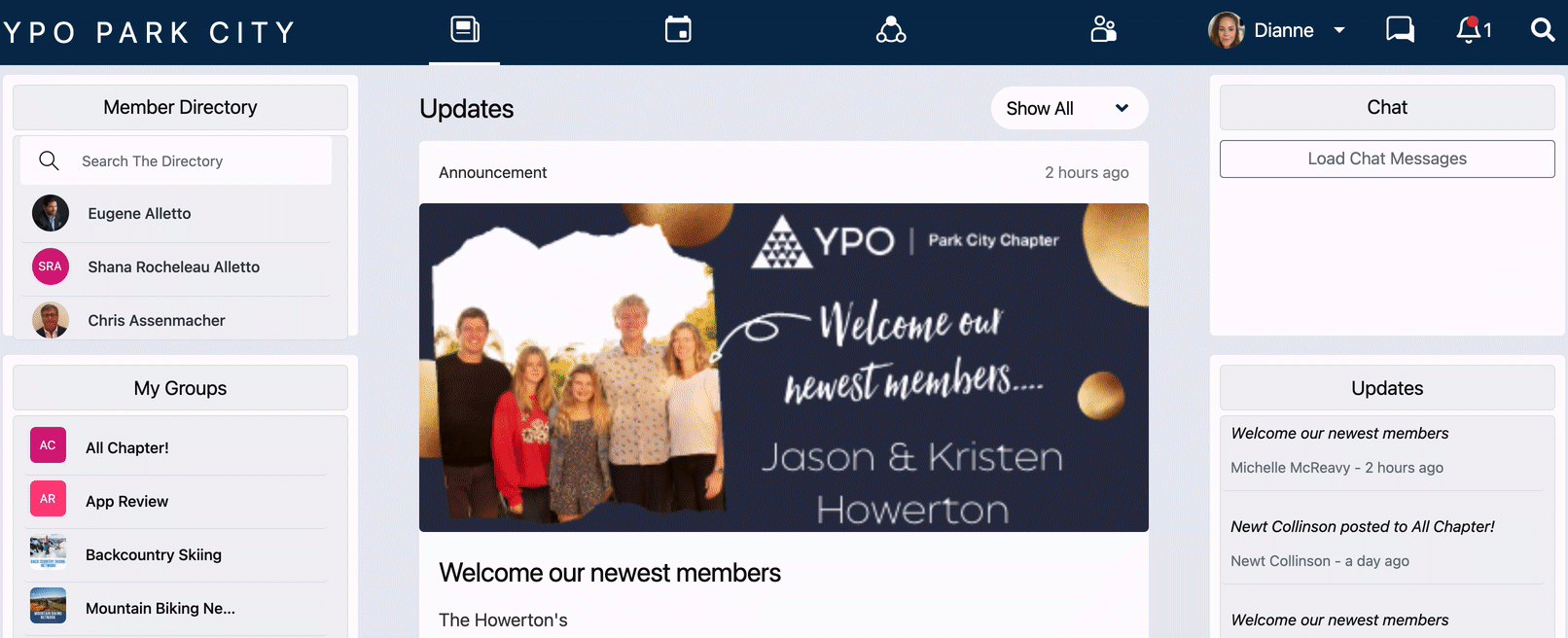 If your group chat is text-enabled:
A dedicated number will share all group chat messages with members via text message. Text messages will go out for all chat messages, and members can reply to the text message, and it will contribute to the group chat.
To opt out of SMS messages for group chat, members just reply "STOP" and can easily resume SMS messages by texting "START"
Again, system administrators are able to activate SMS messages for your groups.