You have a powerful set of tools to connect and catalyze your community. Here's how to start.
Getting Started GroupFire's Products
As an admin with GroupFire, you have the tools to manage and connect your community with the people, information, events, and opportunities they need.
You have access to mobile apps, and the web-based app for your community--these are the tools your members will have access to, so you should use them often and be a source of insight. Your members will follow your lead.
You also have access to the Admin Control Panel--which is where you have all the tools you need to connect, communicate with, and manage your community. The Admin Panel allows you to completely customize the Member app to fit your organization's unique needs and to easily communicate with your members.
Step 1: Download your Mobile App, and set up your profile!

You are both the admin for your community, but you are also Member 1. This means you should model the way you want your other members to engage. Start by downloading your mobile app, and bookmark your web-based app, and admin control panel. The links for all of these will be in the welcome email!
Start by setting up your own profile! You can either do this in the admin control panel, or from the mobile app.
Not all profile fields are accessible through the admin panel, so use the web-based or mobile app to make your profile complete. Some fields, including children's names and birthdays, are only accessible in the mobile and web-based app.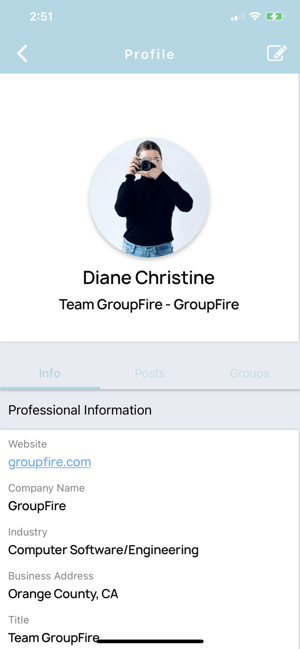 Step 2: Customize your App
Customize your app in the "Settings" section of the Admin Panel side menu. Training on settings is a part of Onboarding and Setup with GroupFire.
System settings sets the default conditions for your app--customize this section to meet the needs of your community. This is also where you can enable payment
App features controls the sections of your app. We do not recommend you make adjustments here without consulting with a GroupFire team member first.
Email Templates is where the details for automatic emails, including welcome emails, missed activity, and announcement emails are controlled. We do not recommend you make adjustments here without consulting with a GroupFire team member first.
Announcement Categories can and should be set to reflect the types of content and updates that you will share with your community.
Group Types should be set up before you start making groups. Make unlimited types of groups to help organize and connect members in your community.
Tags help to organize content in your app, and here you can manage or remove tags to keep your people organized.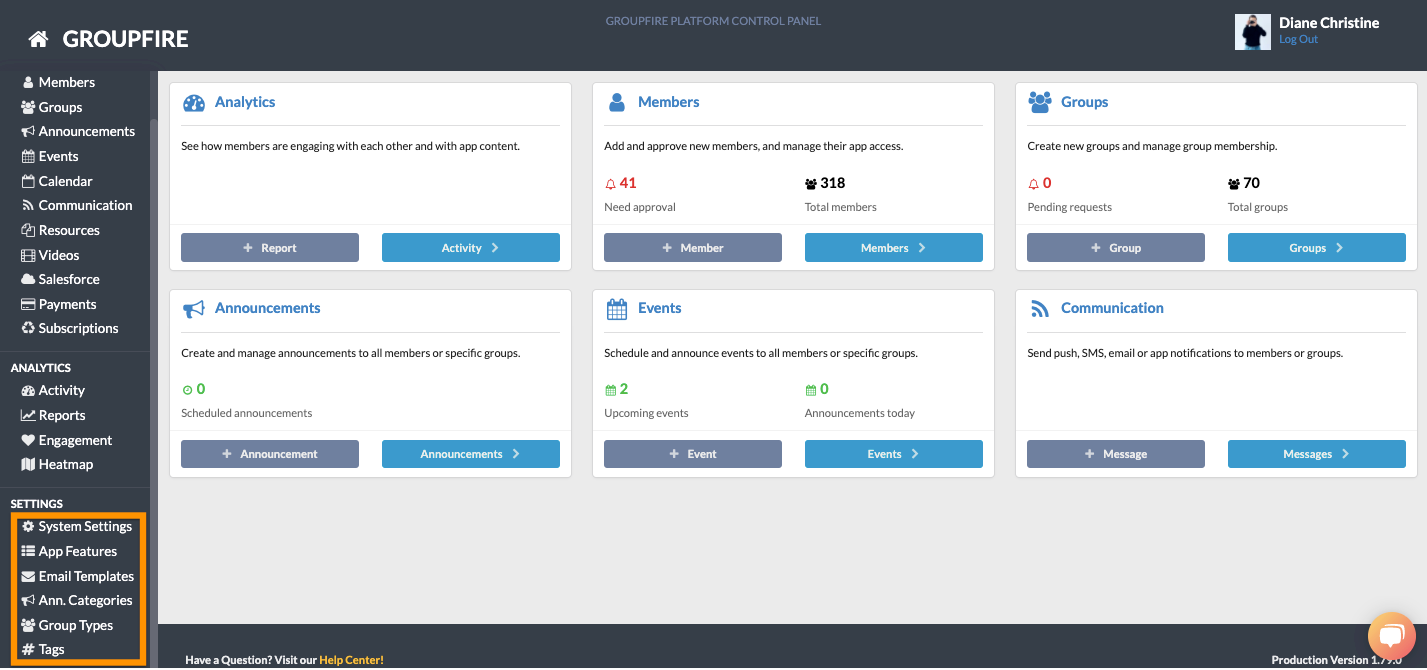 Step 3: Create Groups
Groups are where communities come alive. Learn more about groups here, but before you start adding members, you should plan on which groups you will want to add them to, and the settings for those groups.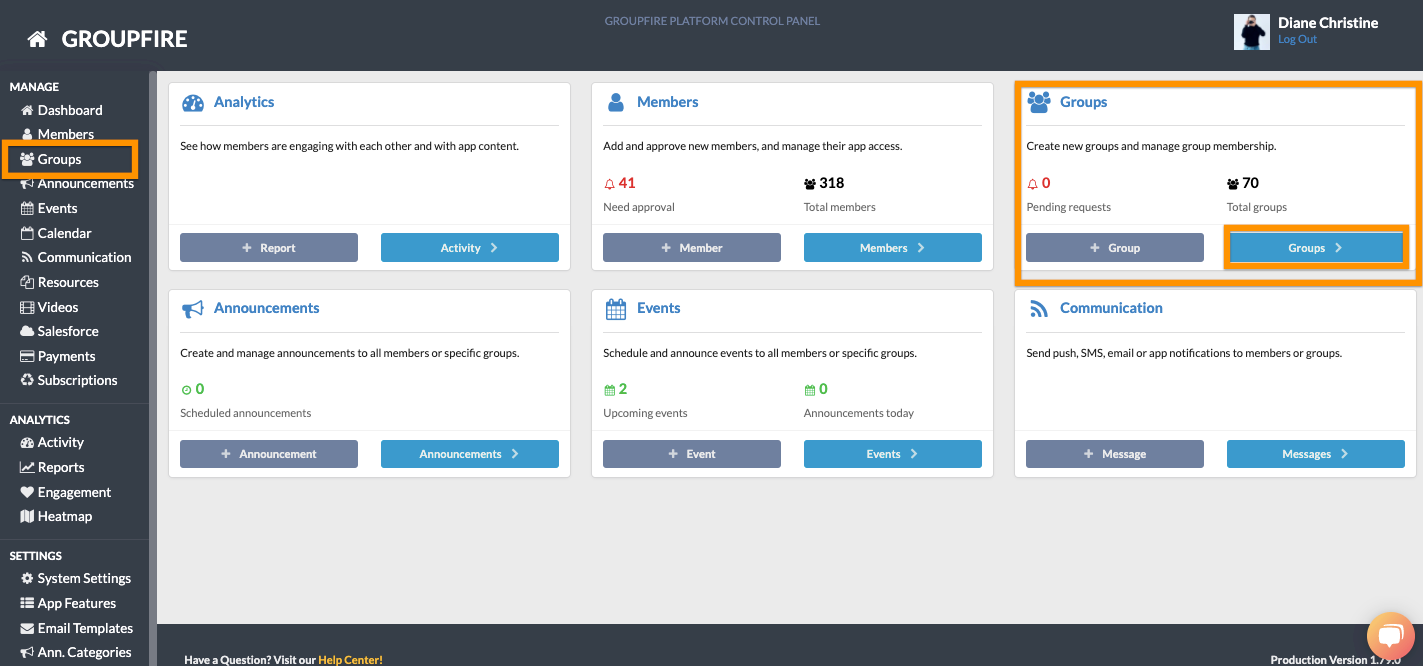 Step 3: Invite Members
Next, you'll want to add your members to your app so you can engage with them and start tracking their activity. You can add new members individually or import a group of members as a CSV.
You can add members to groups when you invite them to sign up or add them after directly from the Member List.
Step 4: Create Content, and Maintain Engagement!
Now that you have members in groups, you can create and publish content to your communities, market and promote events and campaigns, and foster connection with groups and member communication. The knowledge base is a great resource to help you:
Curate and share resources and videos
Create amazing announcements and updates
Post to groups
Create and Market Events
Manage event payments, invoices, and subscriptions
Review engagement data and analytics
Search for and communicate with members
What's Next?
You are ready to get started. You can always contact GroupFire at support@groupfire.com with questions or to schedule training.