Connect with your network using groups. Here's how!
When you log into your web-based app, the first thing you will need to do is locate your groups. You can do this two ways:
You can select the groups icon at the top of the page, OR
You can navigate to "My Groups" at the side of your update screen: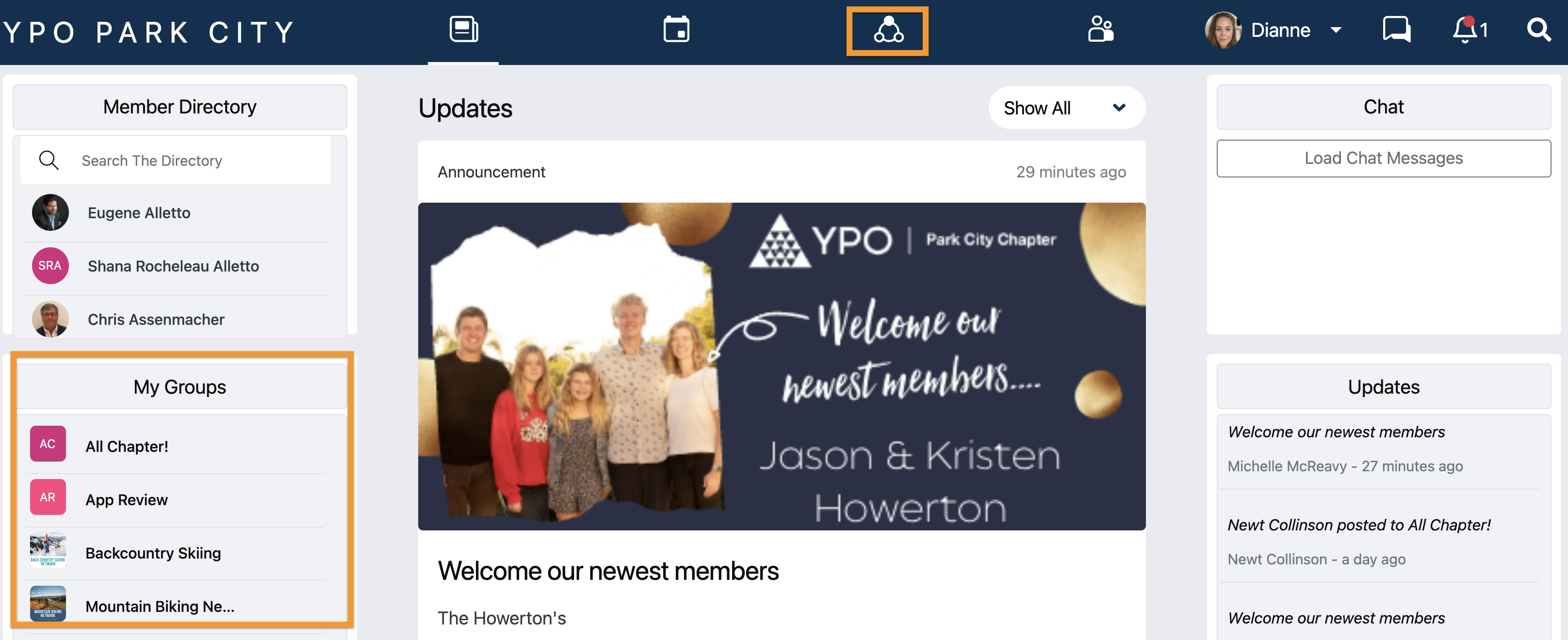 Either way, clicking through will take you to your groups. It will look something like this:
You are able to see all groups that you are a member of in "My groups"
You can also browse the posts and content from public groups, in "Open"
You can "Request" membership in groups
You can select any group from "My groups." When you select a group, you will go to the feed of posts for that group, where you can author a post and upload photos or files for that group.
Authoring a Post: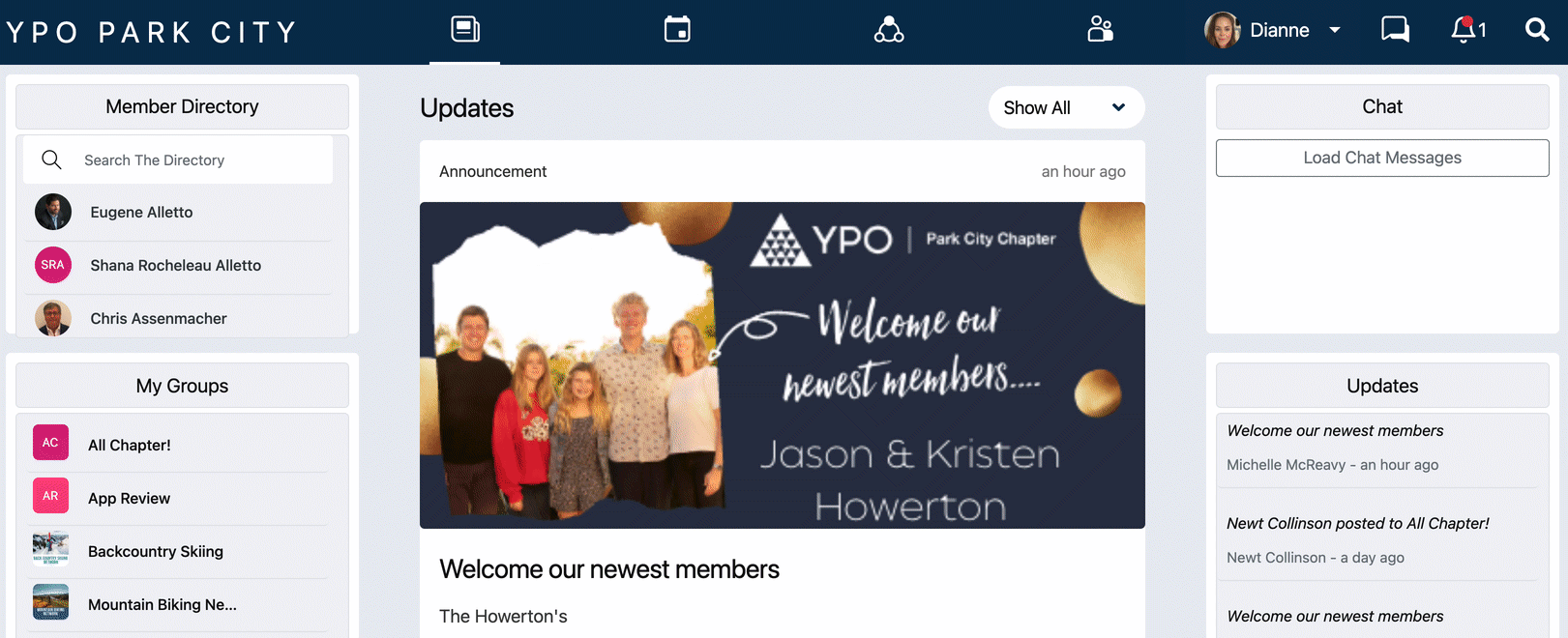 You can also see the members of any group, access and contribute to group chat messages, see any files or photos for that group, or remove yourself from a group.