How can I contact members who are attending my event?
You can easily send notifications to guests attending your event by following these steps:
1. Select your event from the Events list
2. Click "Message Guests"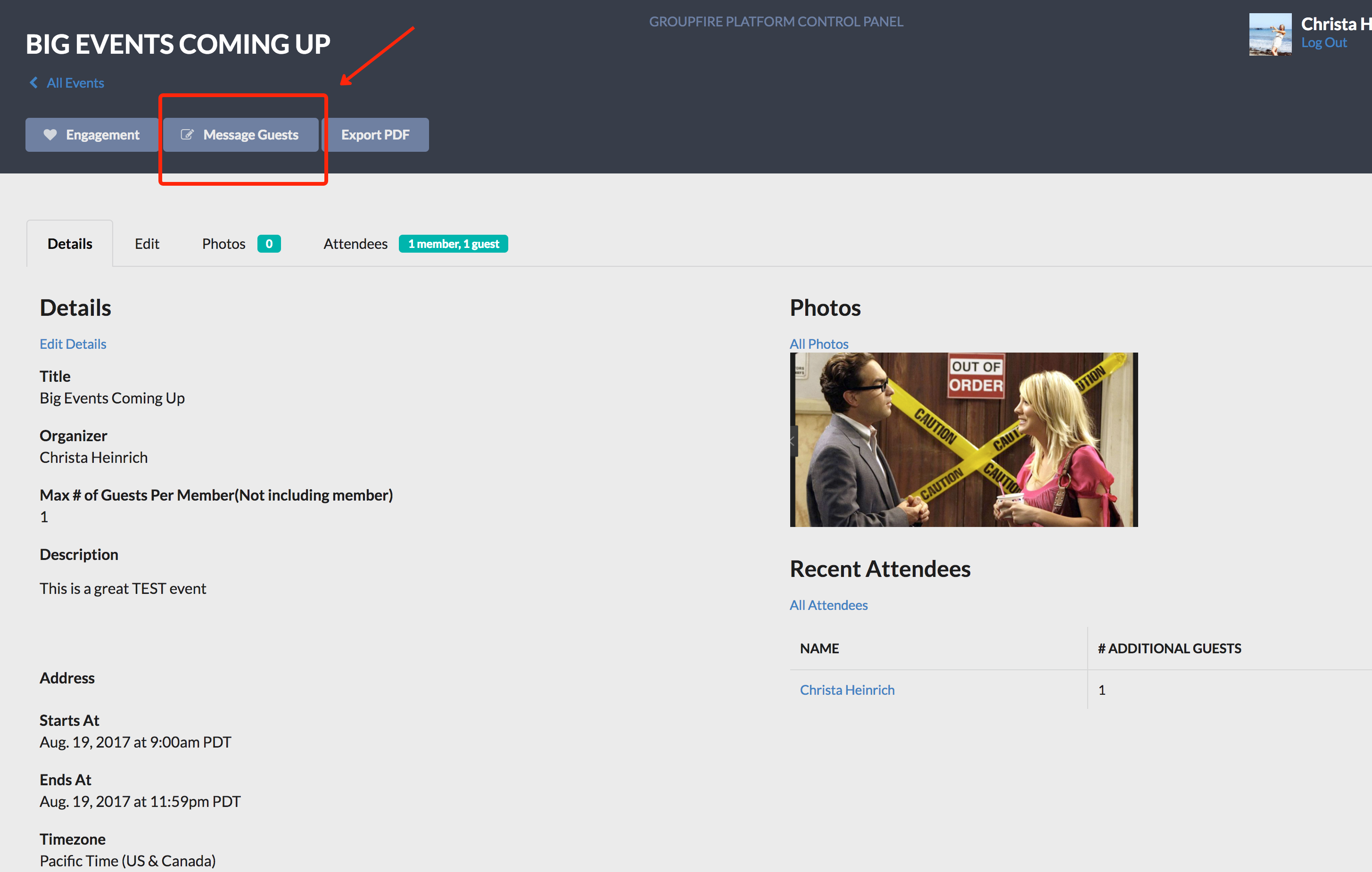 3. Set Message Details

Note: To send the message to members who are attending your event you will need to check the "Yes" box under "Target audiences who have responded".

4. Click "Save and Continue" to send message.