How can I create event reminders for members who have NOT responded?
It's easy to turn on event reminders when you are creating your event. From the New Events page:
Locate Section 9: Reminder Notification
Select the delivery method(s) for the Reminder(s) you want to send
Set the number of days before the event you would like members to be reminded
Set the time the reminder will be sent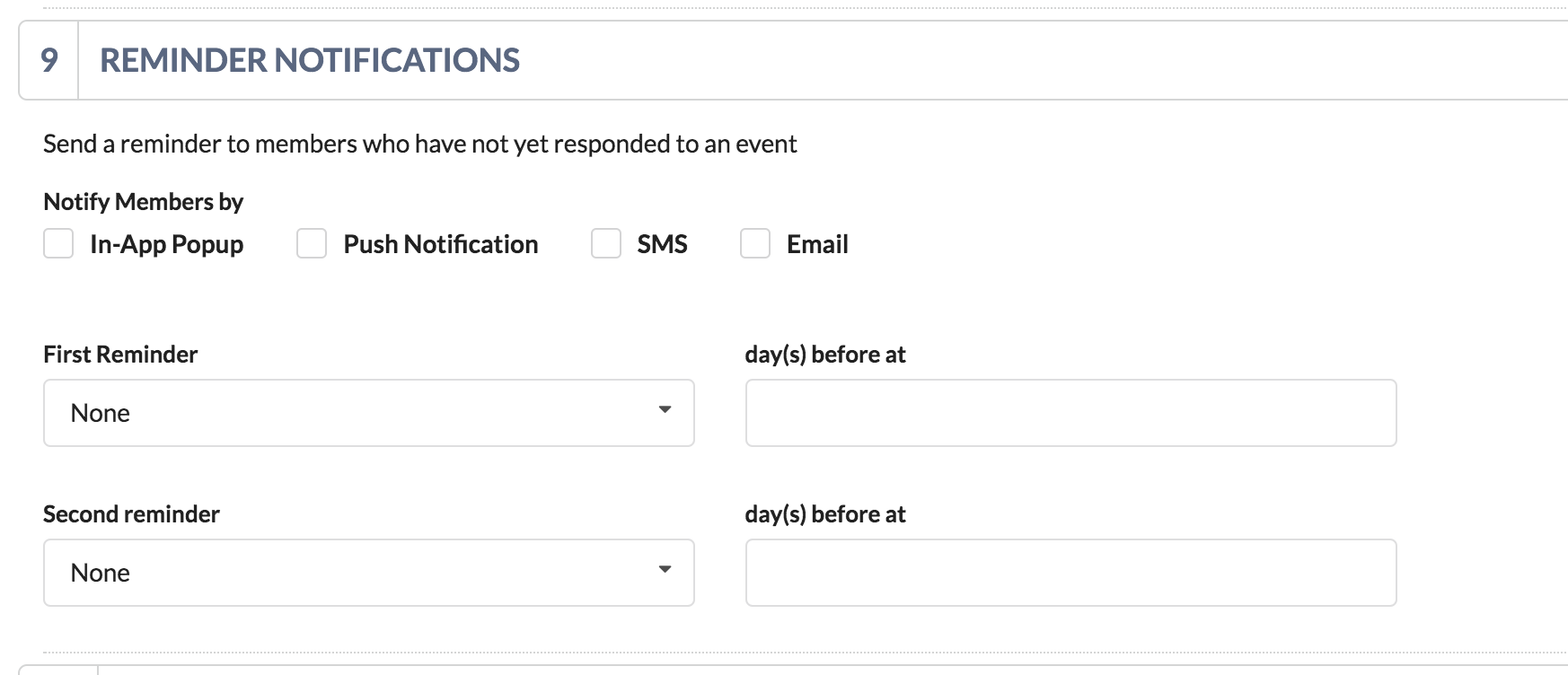 Note: Reminders are only sent to members who have not responded.