You can add a new member by clicking "+ New Member" in the Member section of the Admin Panel dashboard.
To add multiple members at one time, you can upload a CSV.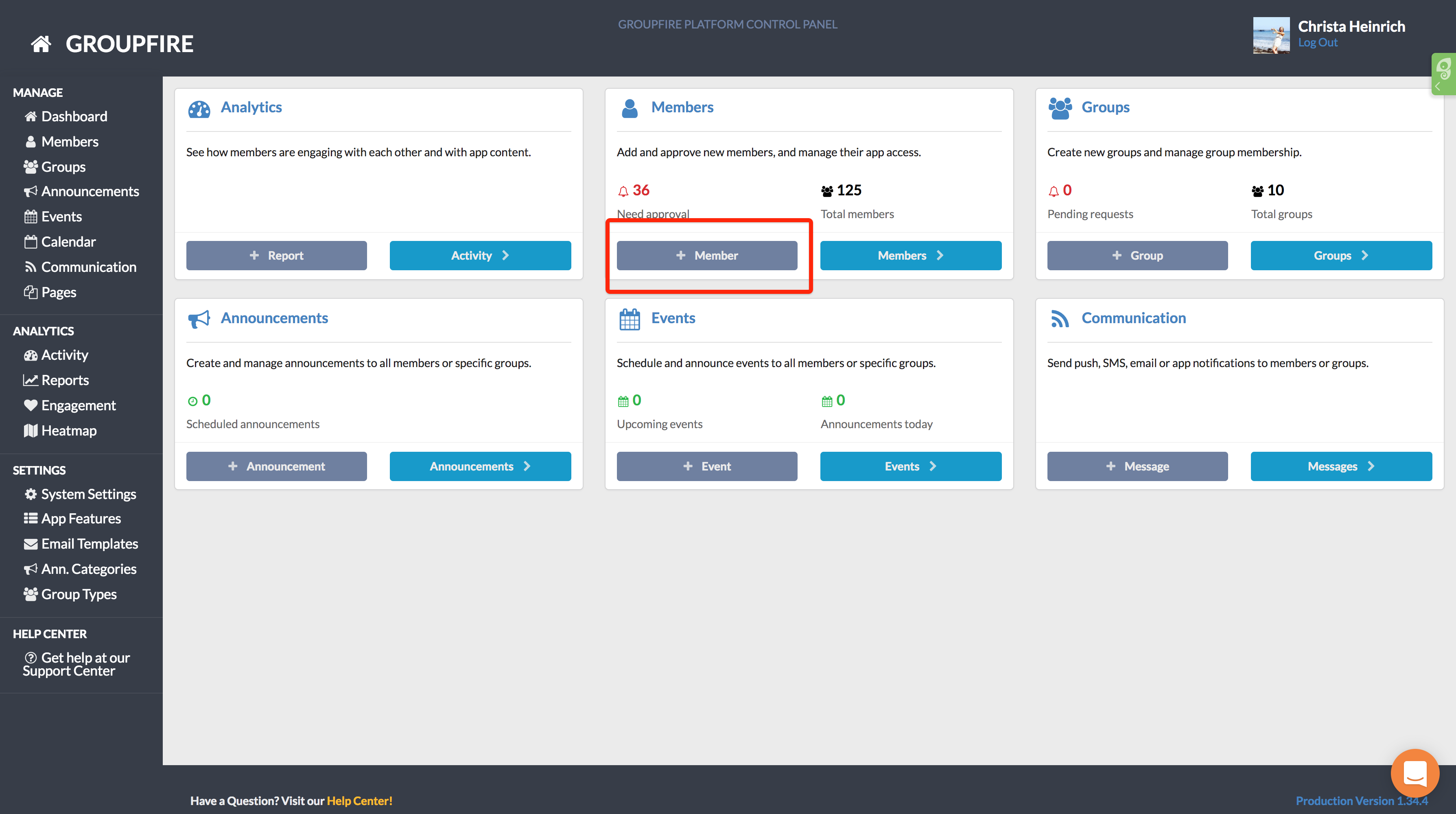 You will be directed to a New Member page where you can fill in the appropriate information for the member you would like to add. You will need to fill in the following required fields before saving:
1) Email
2) Phone Number
3) First Name
4) Last Name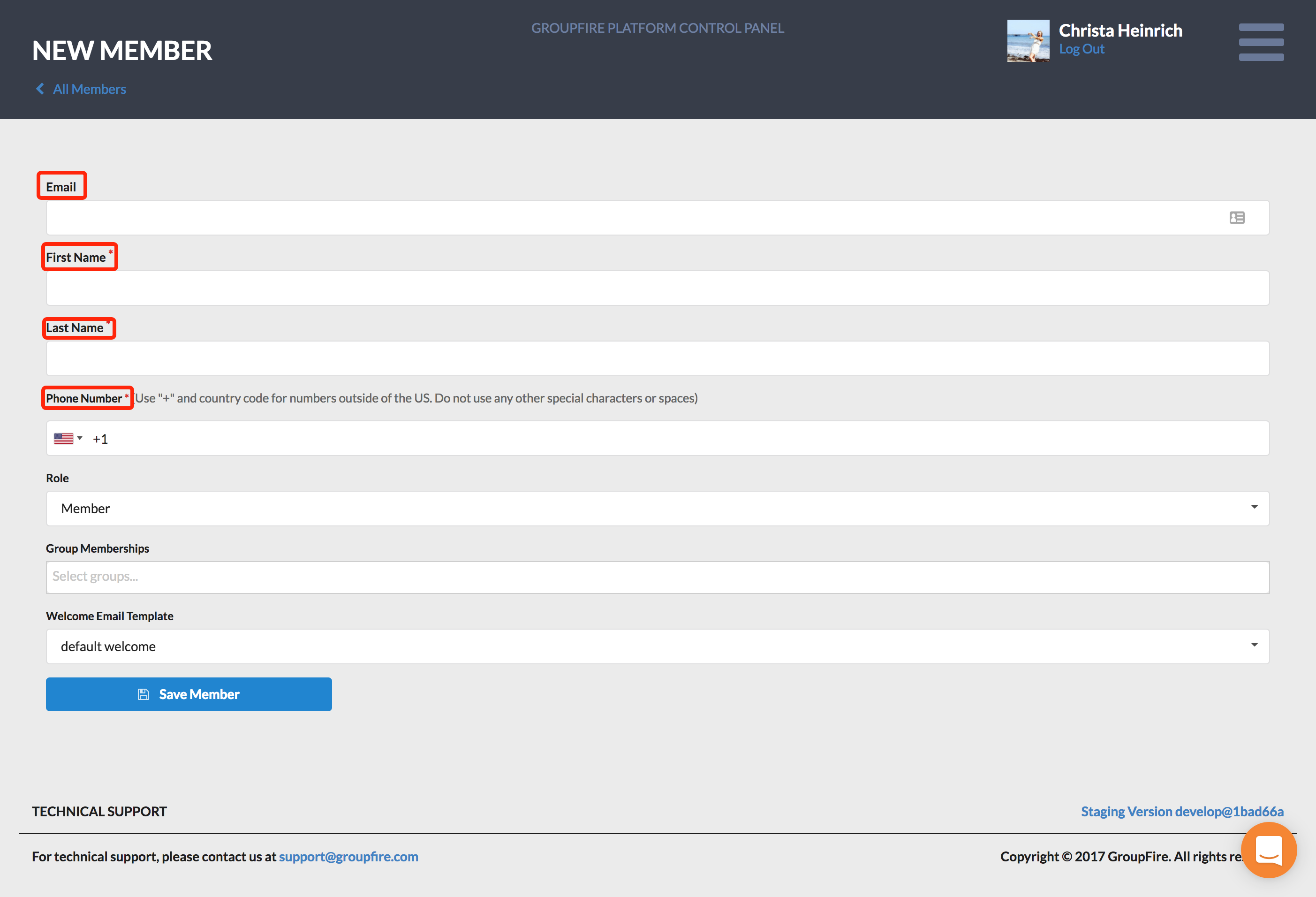 We recommend adding members to the groups when you add them to the system so they can instantly access all of the content they need!
Our most engaged communities have new member checklists to make sure that as they add new members, they also add those members to the correct groups.