How do I approve or deny Group membership requests?
Pending Group membership requests will appear on the Group section of the Admin Panel dashboard .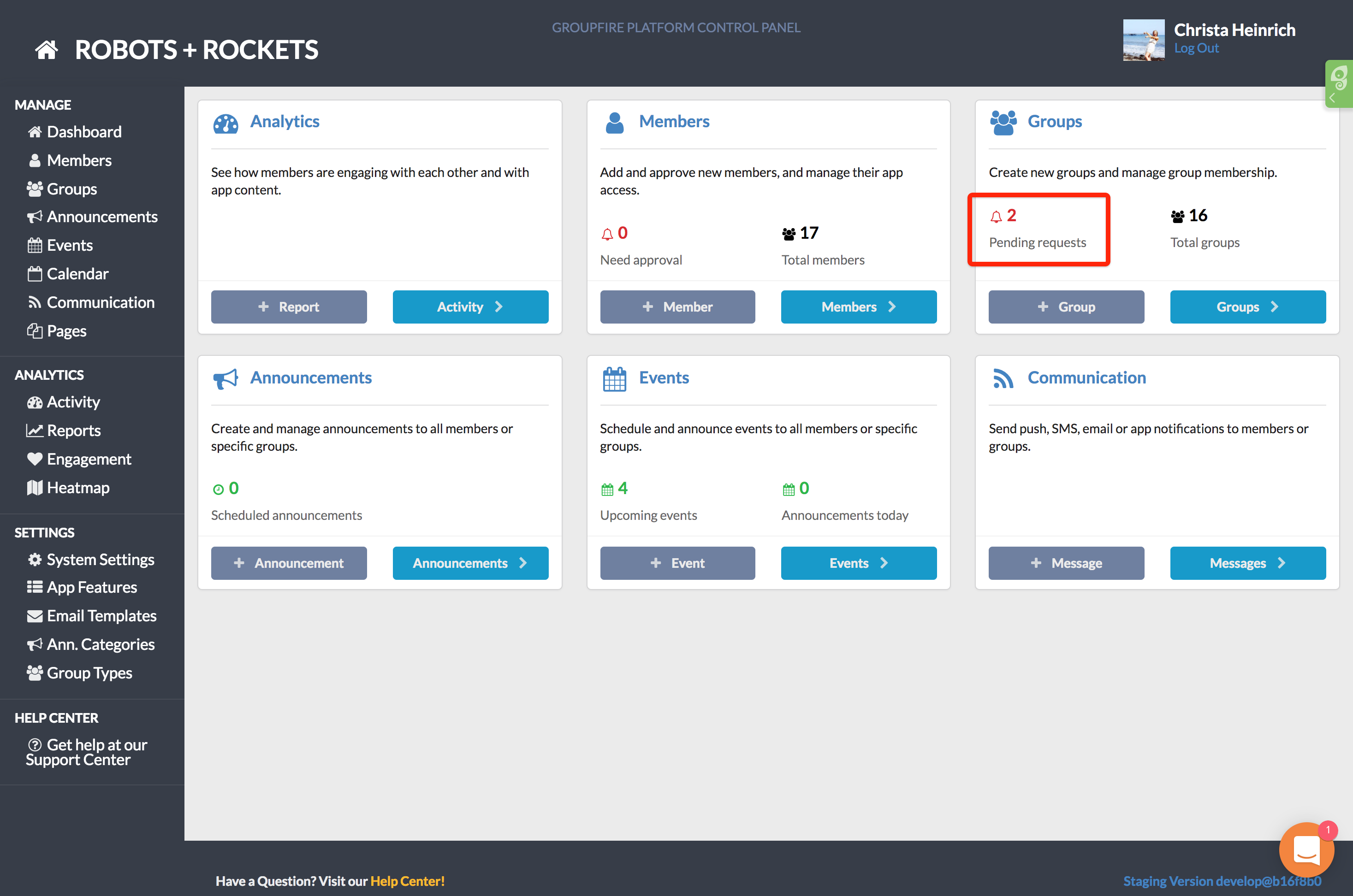 To approve or deny the requests follow these steps:
Click on the number of requests (See Above Image)
Locate the appropriate member and click "Actions" (to the far right of their name)
Click "Approve" or "Deny"

Members will receive an email notification once they have been approved or denied.