If you want immediate notifications of activity in your community, or want to turn them off entirely, you have options with GroupFire.
How do I change the notifications I receive?
Great question! Receiving updates from your organization is a great way to stay in the loop and make sure you never miss out on any important information. We understand that customizing the notifications you see is important so we made it easy for you control!
Updating Notifications on your Mobile Application
Log in to your Account and click your initials or picture to go to the settings menu. Or, you can access account settings at the bottom menu of your mobile app.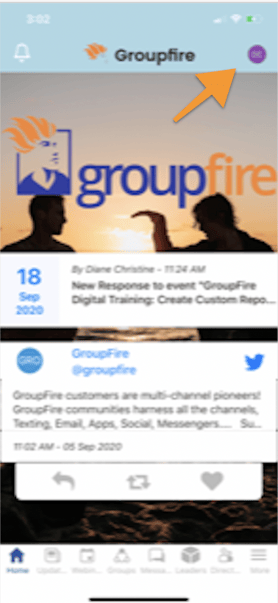 Scroll to the App section and click Settings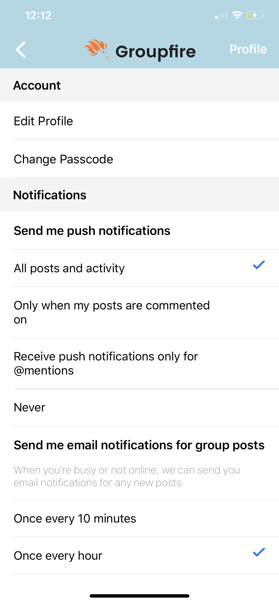 Select desired Notification preferences
These Settings will act on a global level for all of the Groups you are a part of.
Note: These notification settings are for Group Notifications only. Group Administrators have the ability to send emails, push notifications, in app popups and texts for important updates.
Did this answer your question?