Keep your members updated! All announcements will live directly on the "Updates" feed, and you can publish announcements in all channels!
To create a new announcement follow these steps:
Select "+ Announcement" in the Announcements section of the dashboard.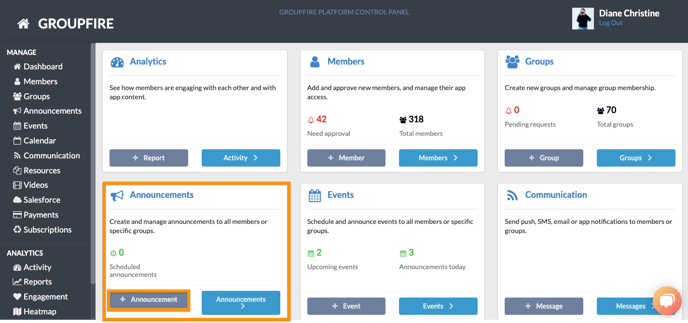 Section 1: Announcement Details
Upload an image, search for an image or select a GIF or video to act as the header for your announcement.
Include a Title and if you want, a subtitle.
Select a Category for your announcement.
Choose the Author. You can choose yourself or another member of your community.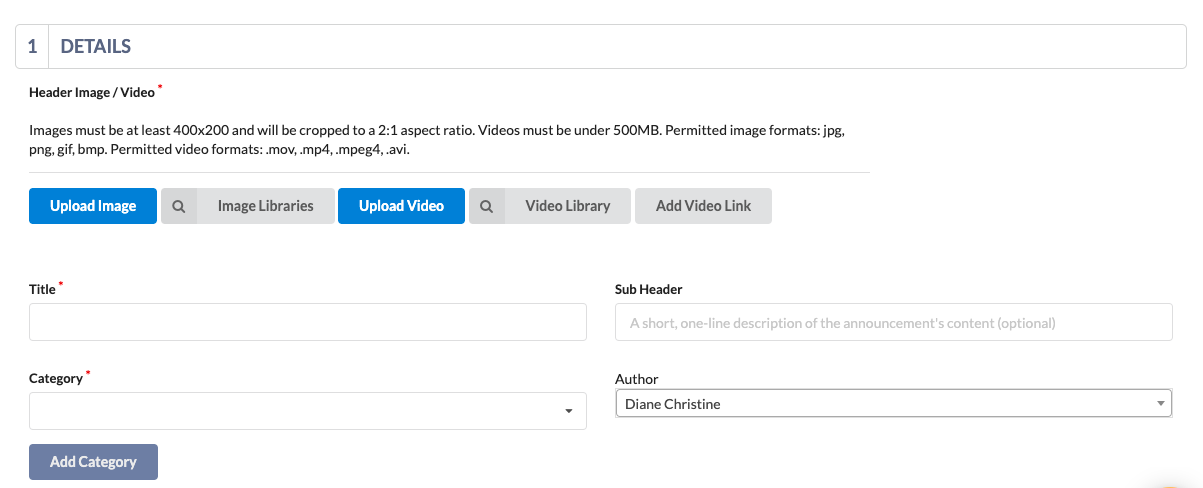 Section 2: Announcement Type
You have options; you can either fill in the text to provide additional details, OR you can link to a URL of content for the announcement. We support both, so just choose what you want to include.
You can leverage the toolbar to include formatting, links, photos and videos.
You can (and should) include tags to help organize your awesome content!
You can attach files to your announcement!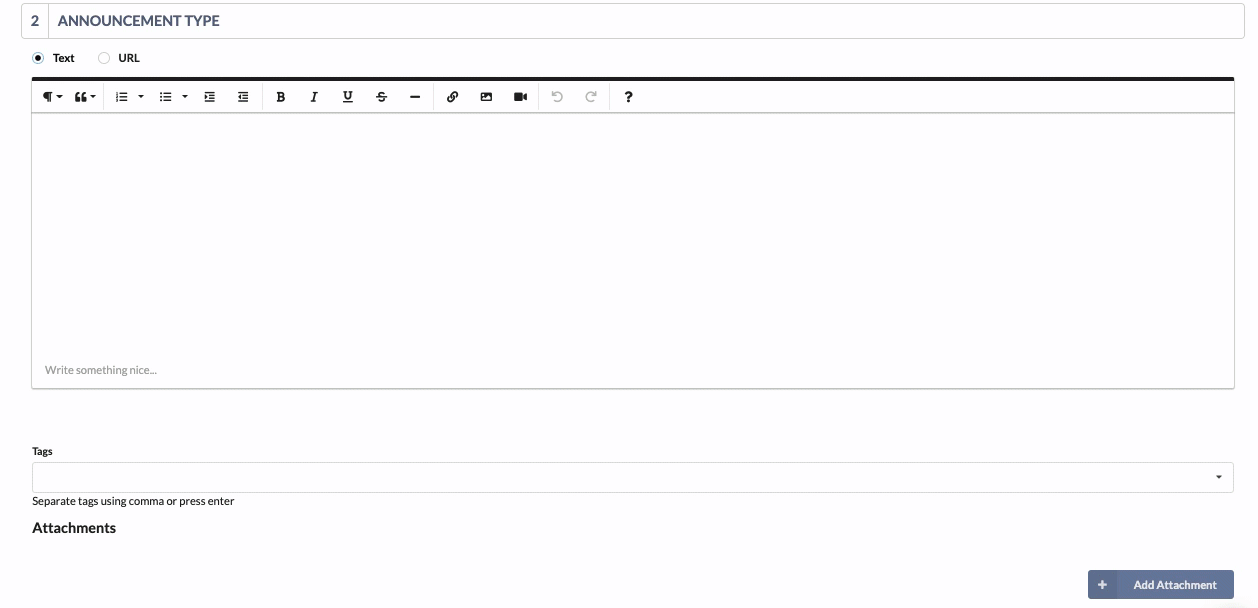 Section 3: Audience

This is where you decide who should be able to see this announcement. If you want all members to view it, select Everyone. BUT, if you want to target a group or groups, you can publish that to just those members.

Section 4: Notifications
Decide HOW your members will be notified of your announcement. We highly recommend choosing multiple delivery methods (Email, SMS & Push Notification).

Section 5: Schedule
Not ready to send this yet? Schedule it later!

Publishing
You now have the option to publish the announcement, or save it as a draft.

If you have scheduled for future posting, you and your members will not see your announcement in your apps until the day and time you have selected.
If you decide to save your announcement as a draft, you can access it and even preview it by selecting draft announcements from the announcement control panel.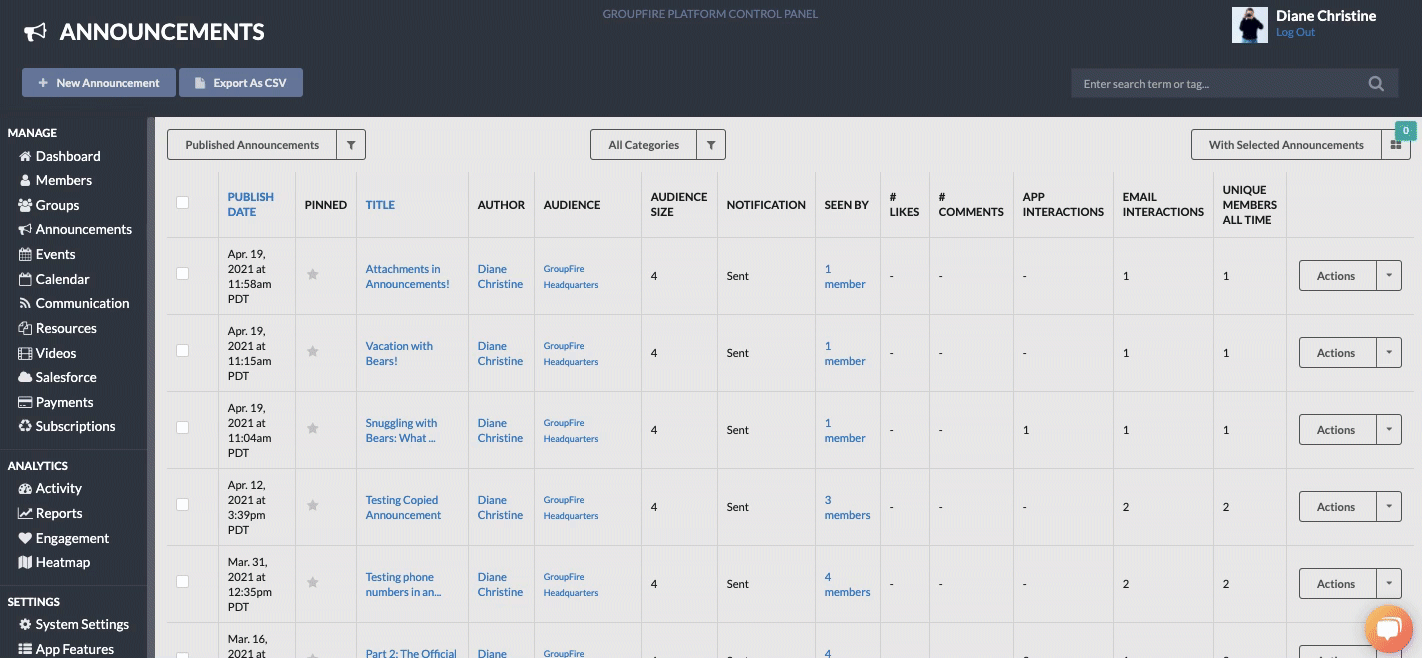 And that's all there is to it! Contact support@groupfire.com with any questions!