The foundation to any great community is it's members! Make sure your profile is complete with these easy steps.
First, you need to login to your community's web-based app. This will typically be COMMUNITYNAME.groupfire.com.
You will come to your landing page, and you will need to navigate to your name and picture:
When you click there, you will get a menu of options which includes updating your profile: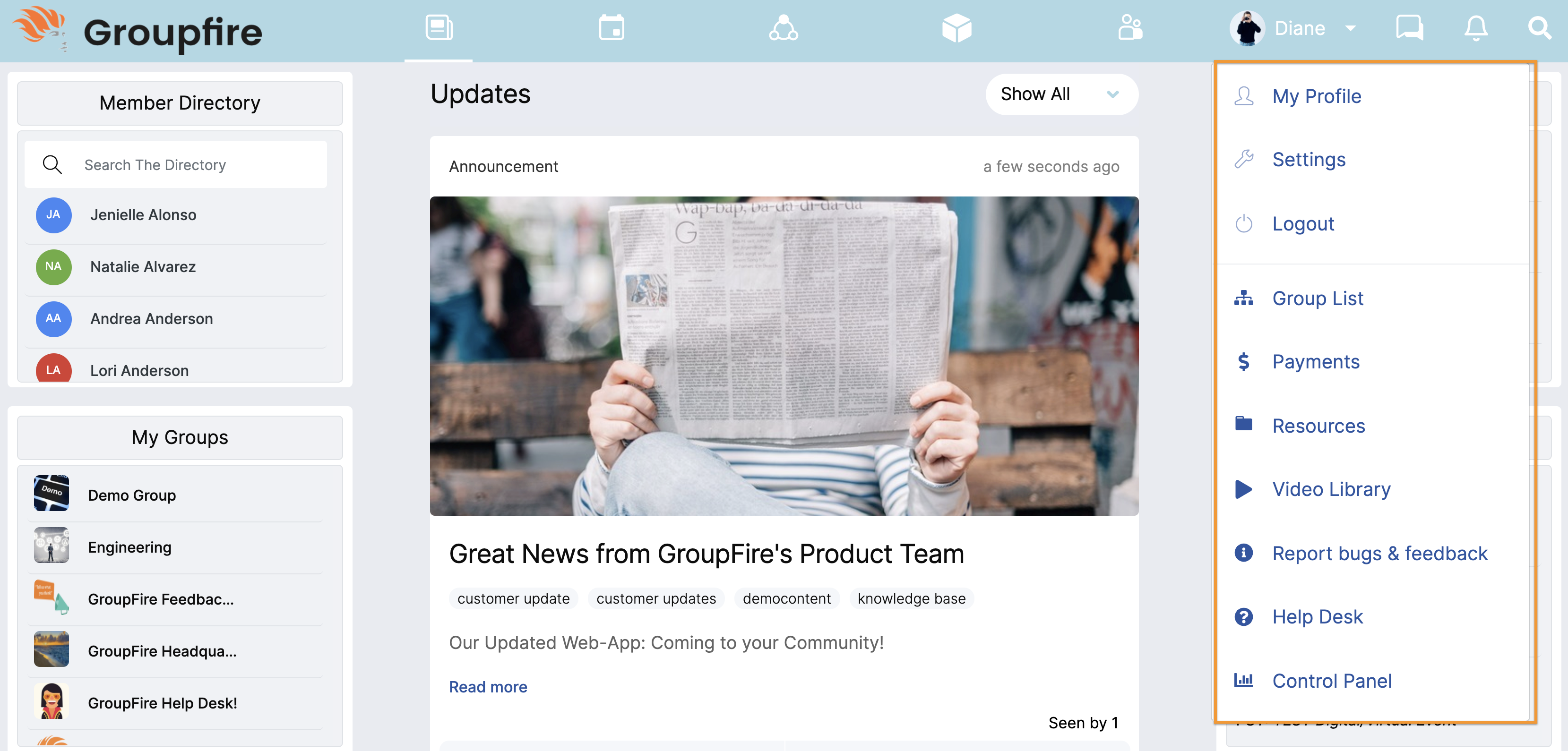 Selecting "My Profile" will take you to your own page. Here you can see and edit your info, review your post history and see the groups that you are in.
To edit your profile, select the option to "edit your profile."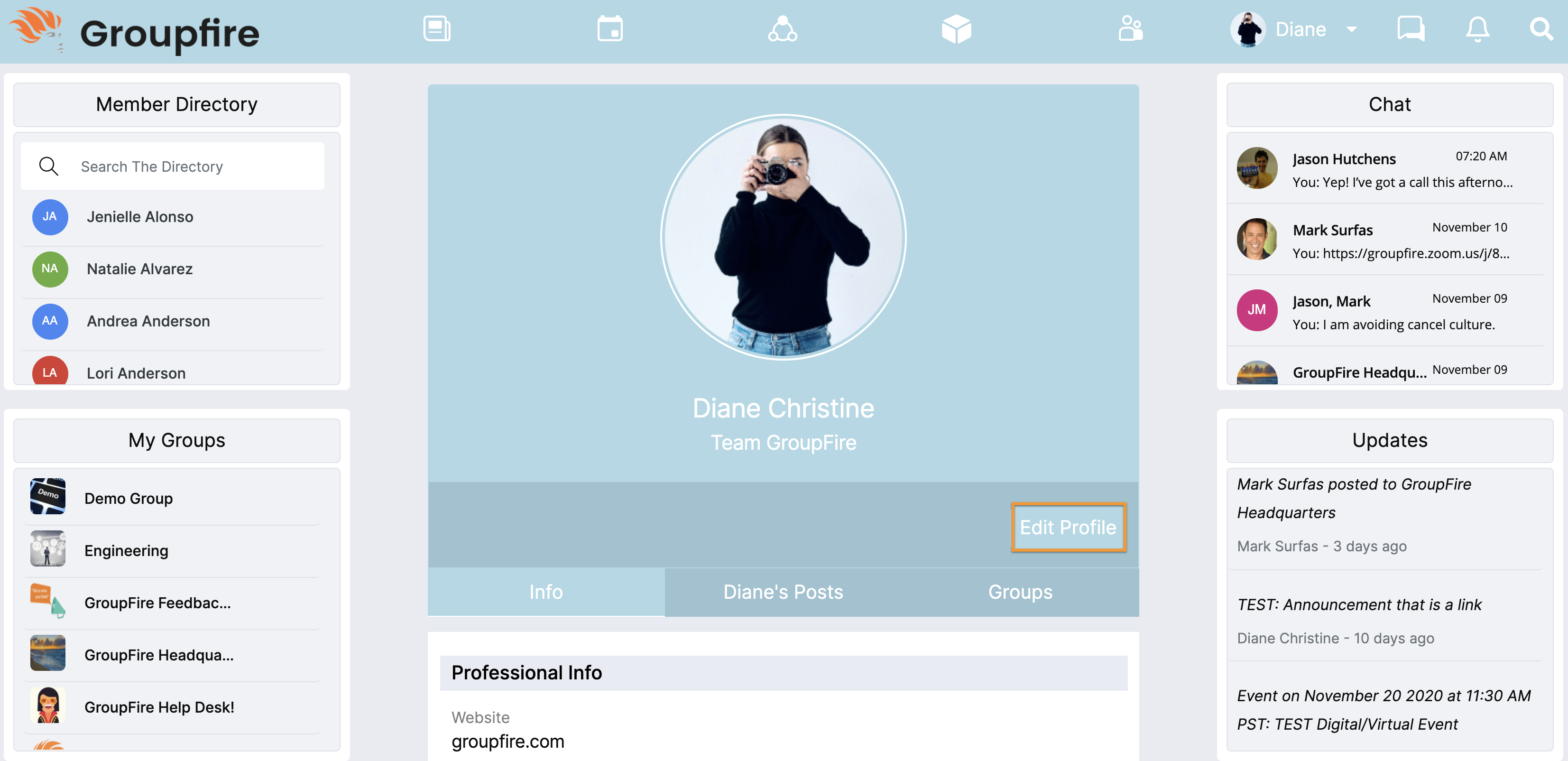 Now you can add personal, professional, contact info if you have an executive assistant, and links to any of your social media accounts, by clicking any of those options.
You can also turn on which fields will be visible to other members by using the blue toggle buttons (we've modeled with College/University details below)
Membership Tip: Just like anything else, the more you put into your profile, the more you will get from it. Profiles are full-text searchable so take advantage of this opportunity to share with lots of details!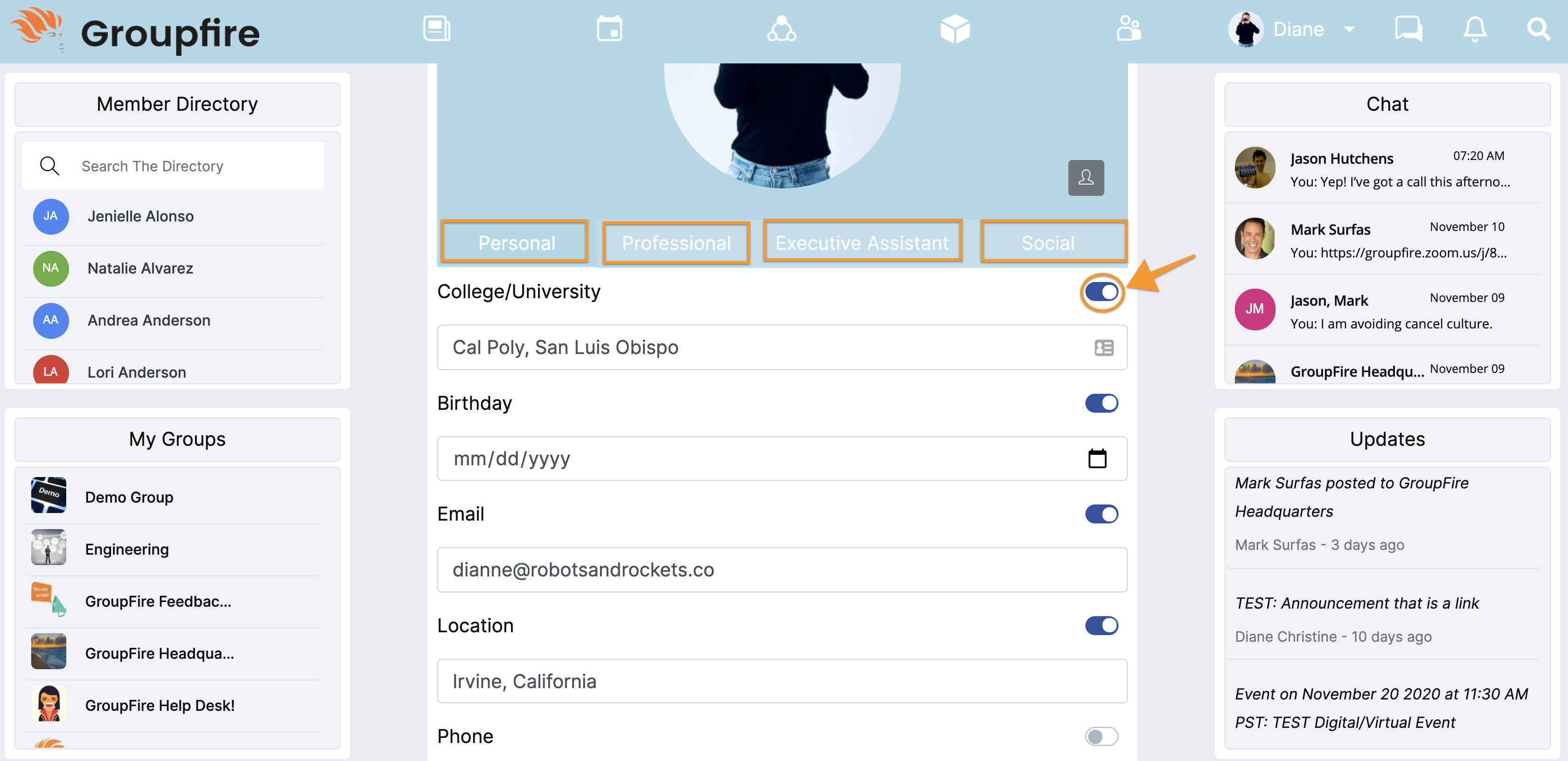 Make sure to save your changes with the save button at the bottom!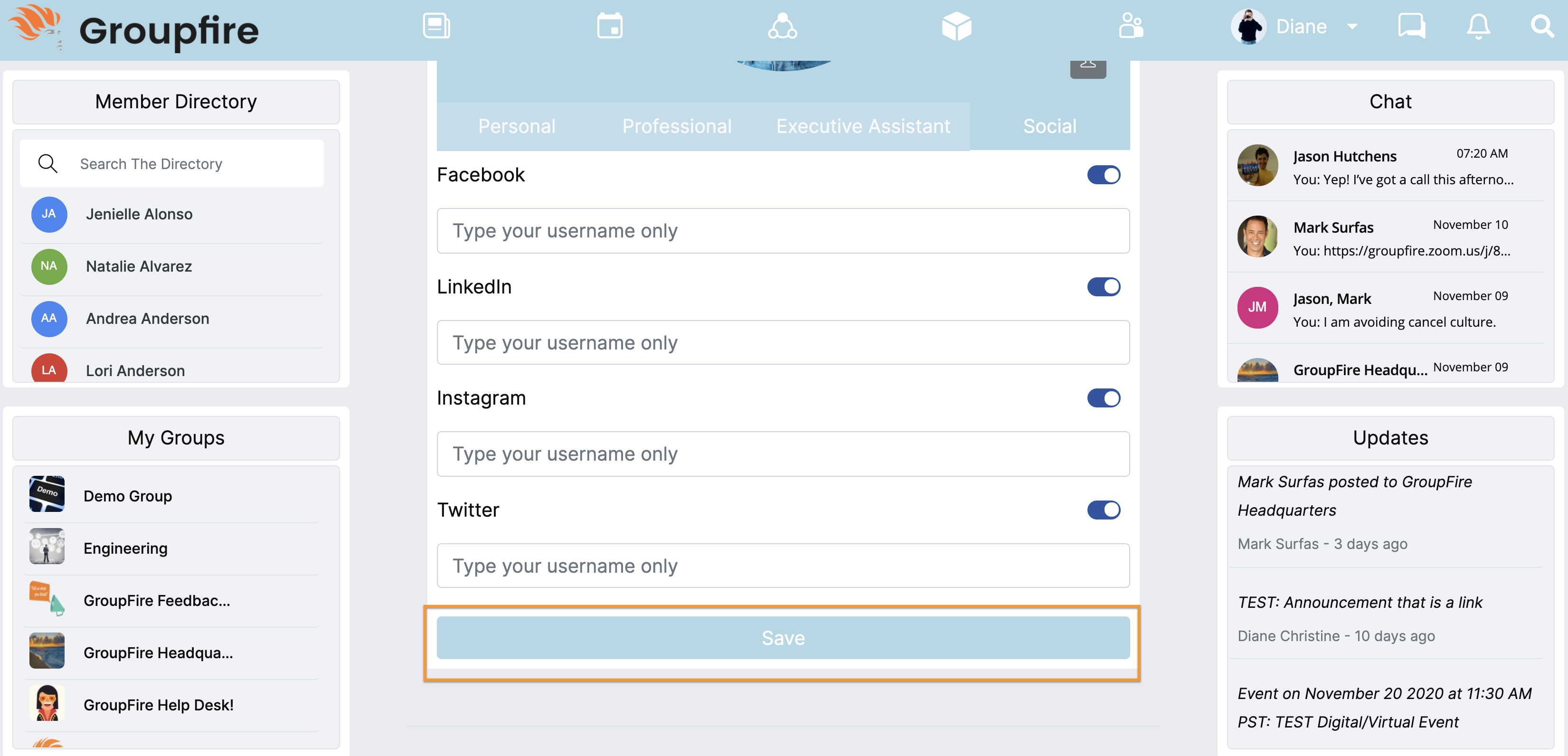 Now you are ready to go!
Was this helpful? Please let us know at support.groupfire.com!