For real time chat, any member can chat with the group. Some groups are set up so that group chat is also able to go out as text messages to those group members.
Note that text messaging for groups must be set up by an administrator, so check with your system administrator if you want to bring texting to group messages.
Some groups can be set up so that messaging, or group "chat" can be enabled to also go out as SMS messages to group member phones.
This means that any messages entered into the app will appear as text messages, and any text message responses will display in the group chat.
So members using the app chat feature will see the same messages as members using text messages.
Members can also opt out of text messaging by replying STOP at any time.
Either way, follow these steps to author group messages in the group chat:
First, you will need to navigate to groups for your community: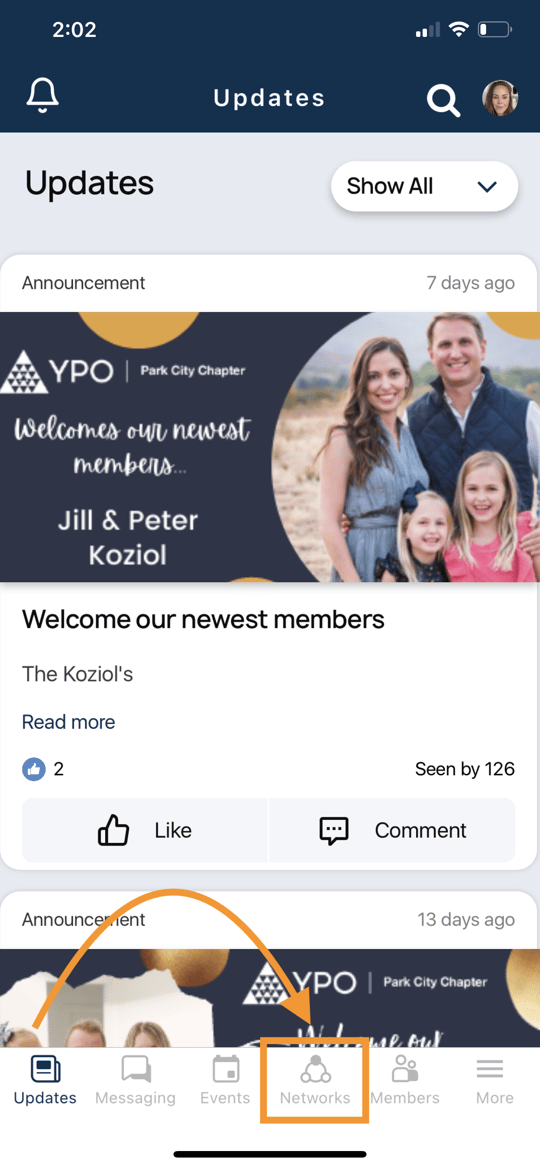 Next, select the group that you would like to message: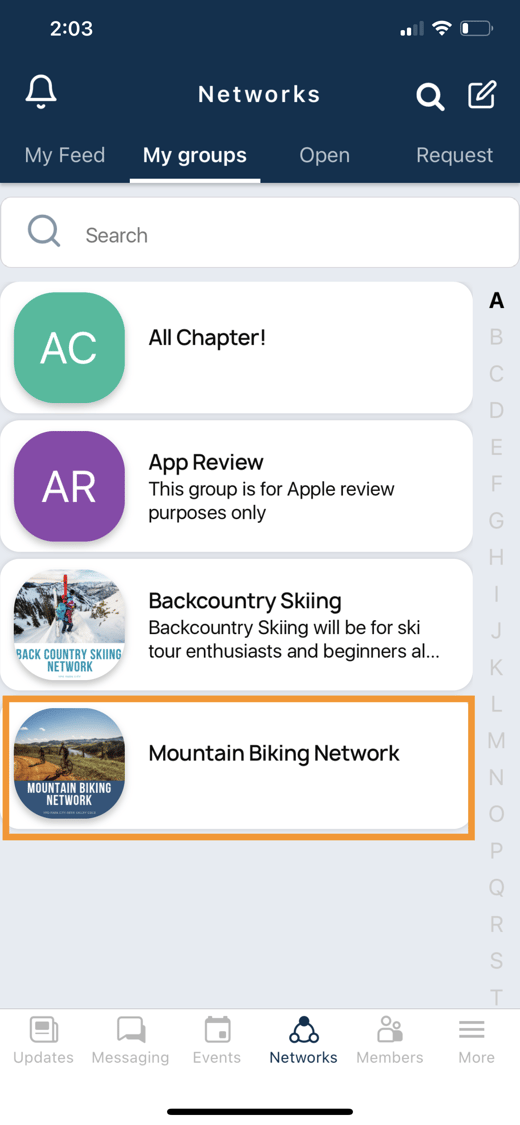 In that group, you are able to create a chat message.