Here, you can access all the content for your community. Here is how to dig in!
When you login, you will start on your home screen or landing page. From here, you are able to navigate to all the great content in your community!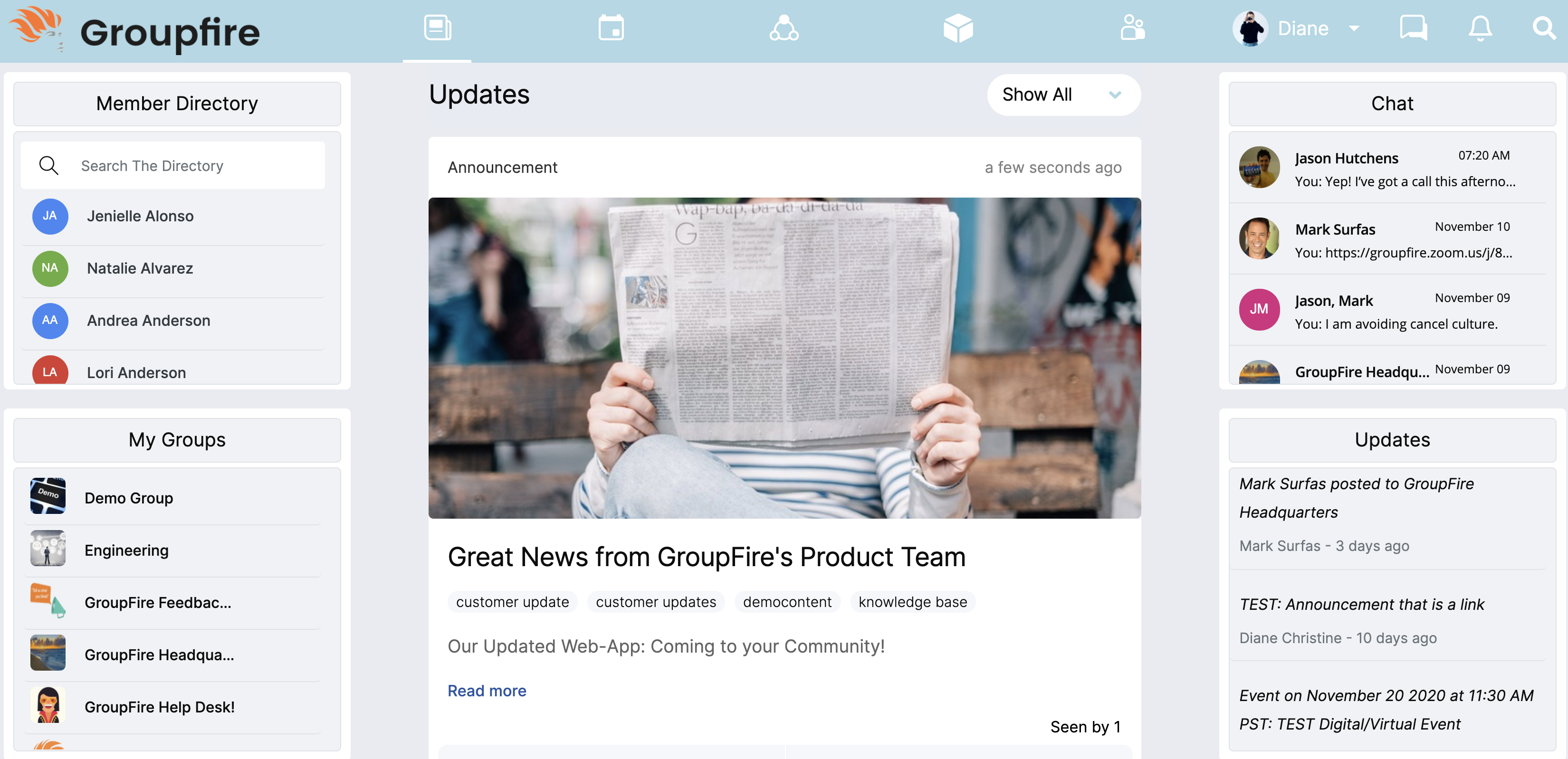 There are now options to navigate to the Directory, Groups, Messages you have with other members, and Updates from your community. You can simply click any of those buttons to navigate to those sections of the web-based app.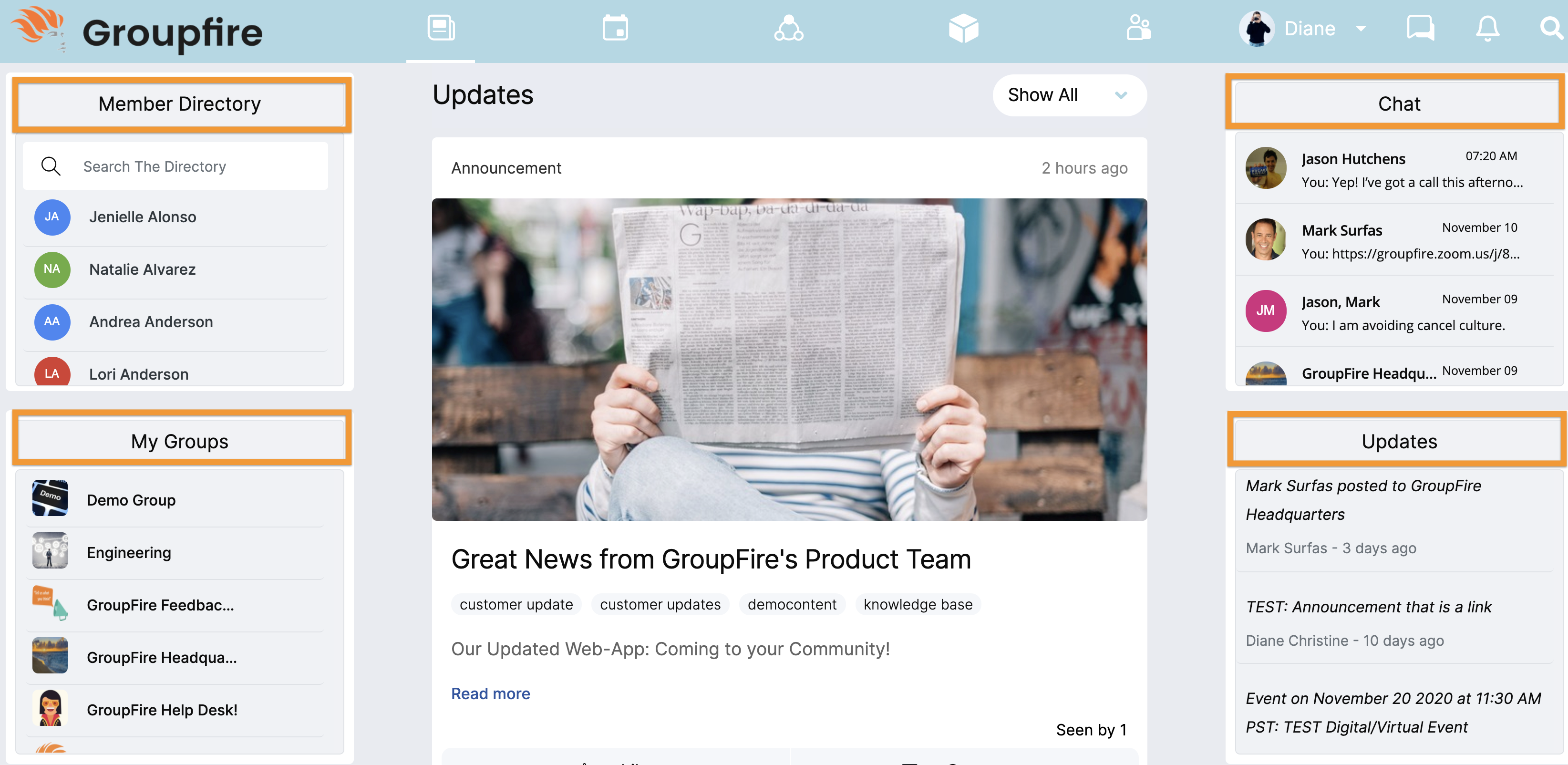 You also are able to navigate to other sections of the app using the buttons at the top; just hover over any icon to see details.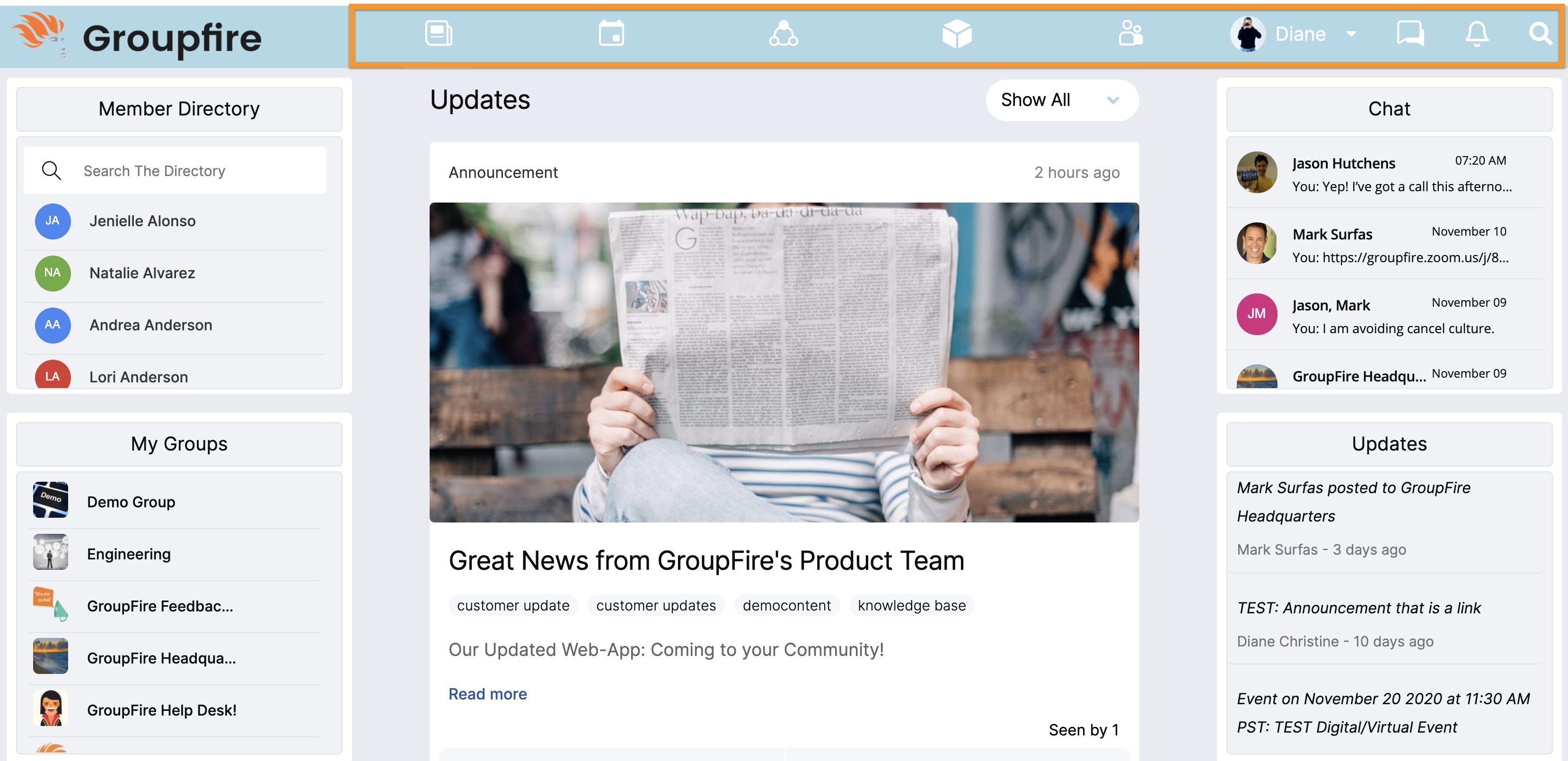 Now, if you are looking for something specific in your updates, you can always use the filter function to zero in on what you are looking for: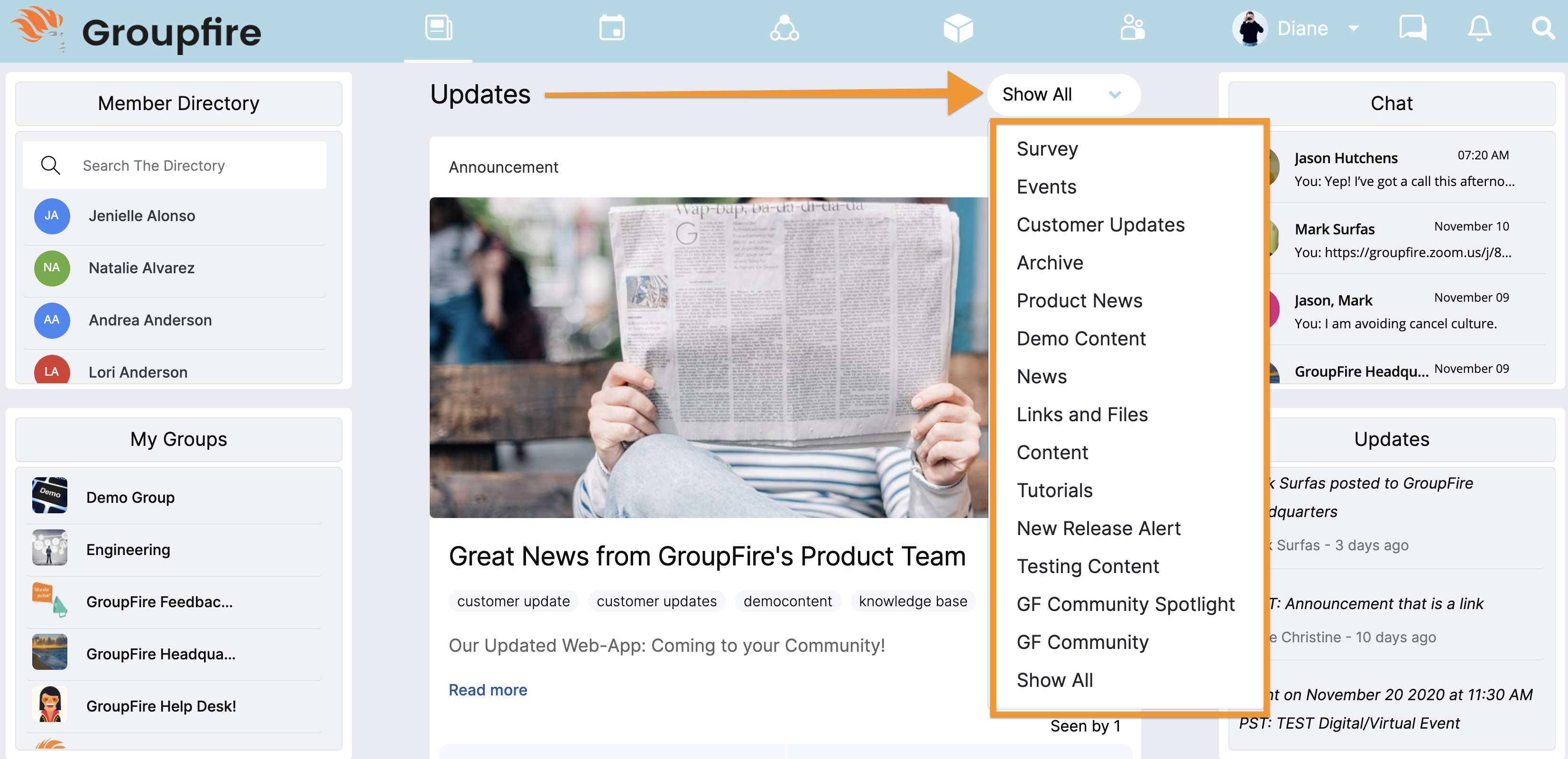 If you are looking for something more specific, you can leverage the search function to dig even deeper, and filter to search for content from groups (Posts) announcements to your community (News) and events.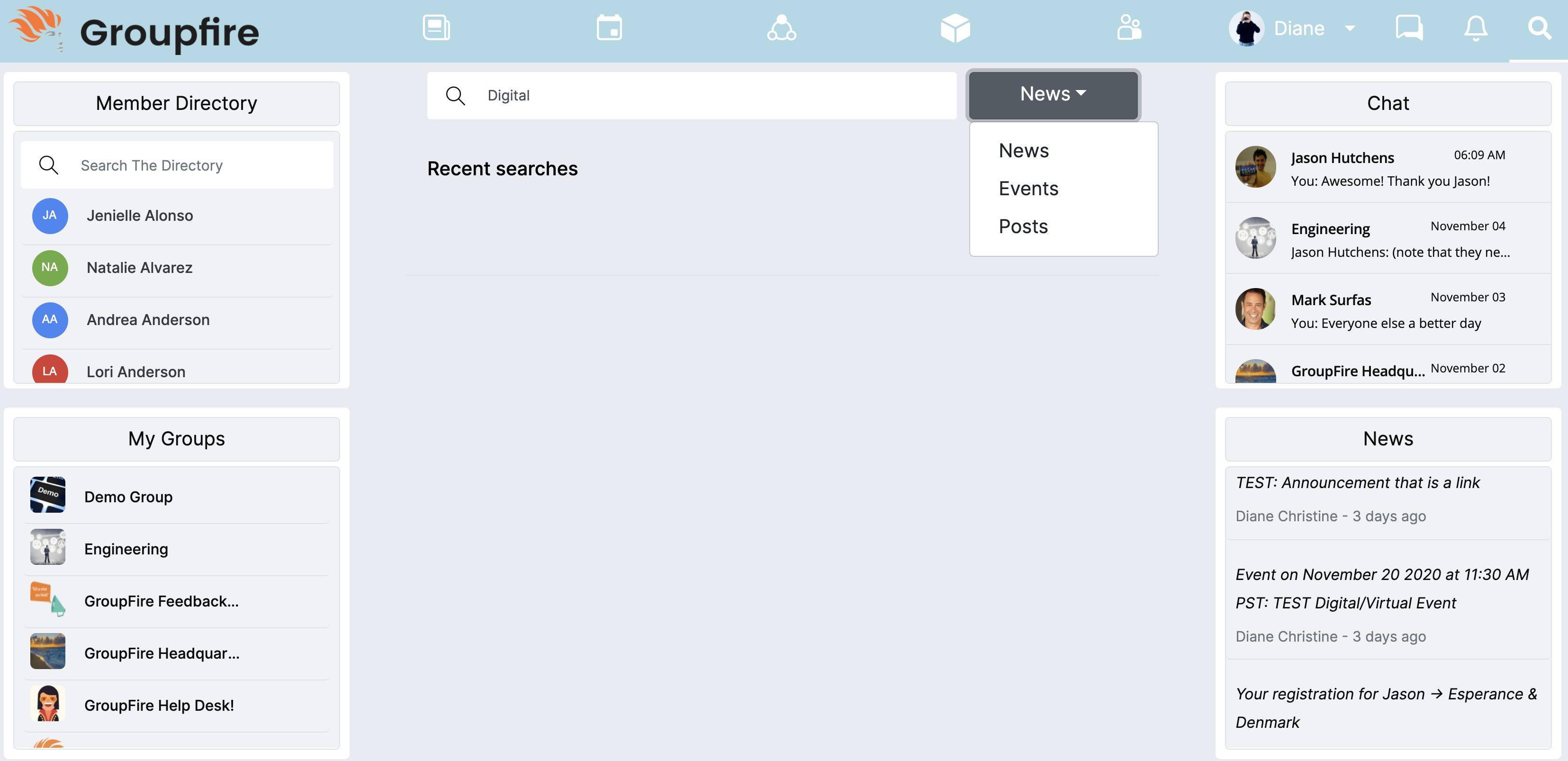 When you click on your name and image, you will also get additional options, including to edit your profile and notifications, access resources, and more: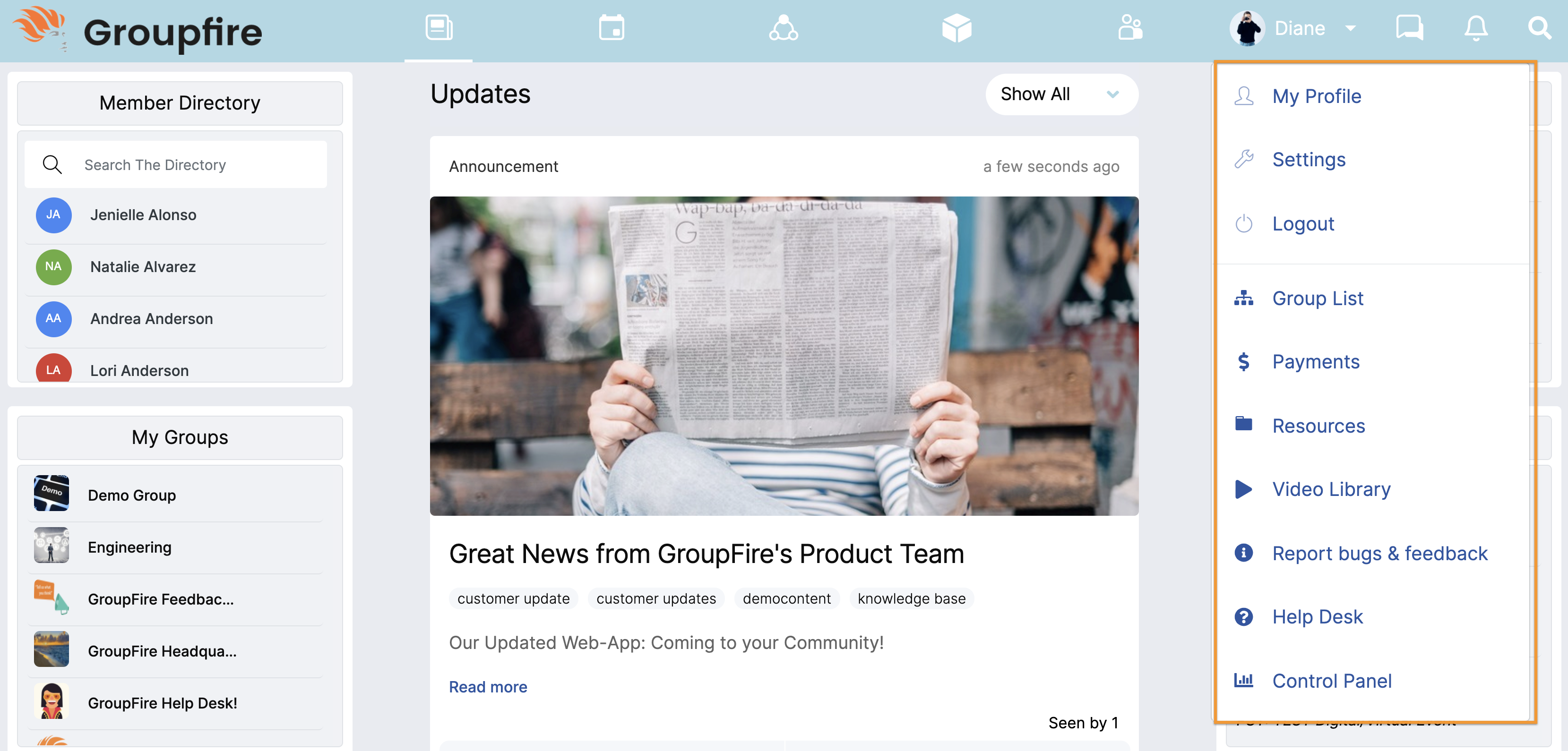 If you want more support to get the most out of your web-app, you can select the help desk, which will take you to even more resources.