Will members be notified when they are invited to join?
Yes! When members are invited they are instantly sent a Welcome Email (or SMS) which invites them to login and download your organization's custom app
The Welcome Email is completely customizable (see the Email Templates section of the Admin Settings) but generally it looks something like this: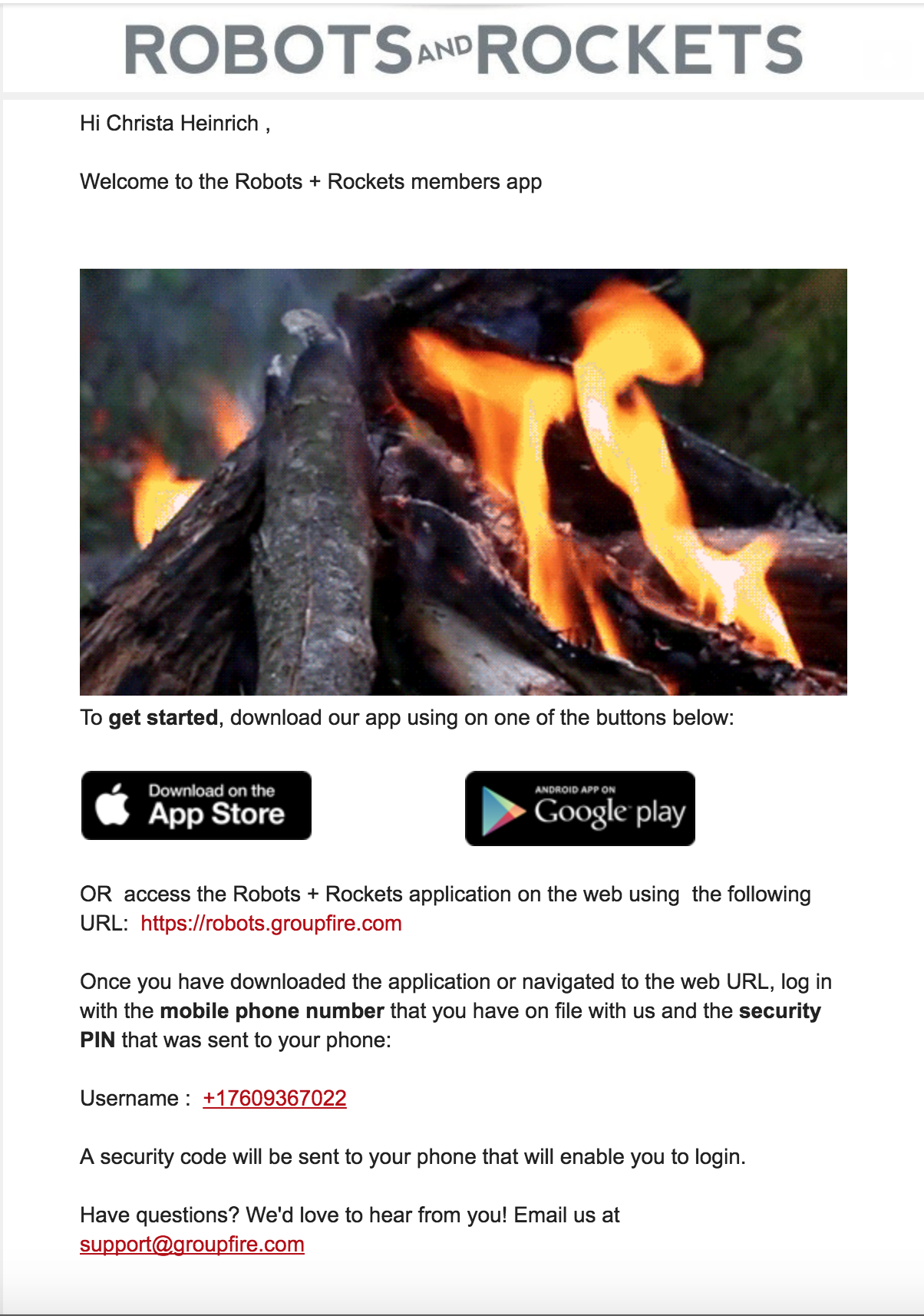 The Welcome Email will provide login information as well as direct links to download your app and access it on the web.
Need to resend the Welcome Email?